Gasoline returns in the Canary Islands with 20 cents at the price prior to the war in Ukraine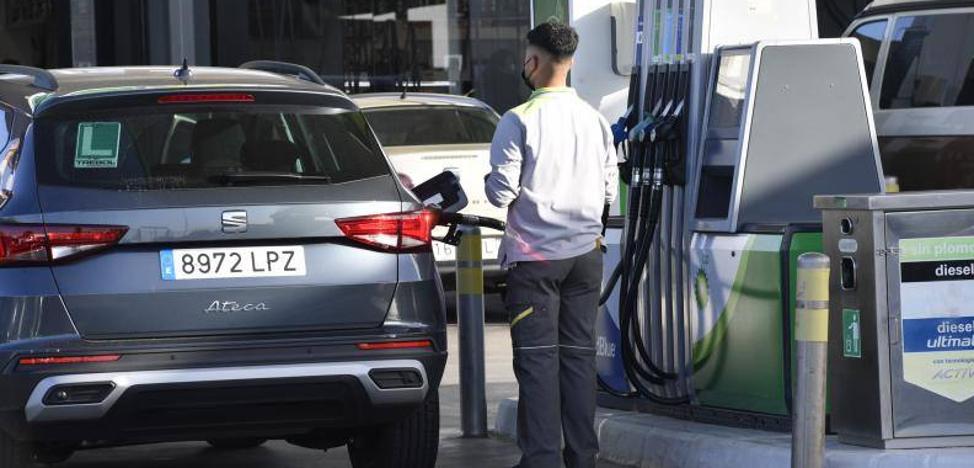 Since the maximum reached in June, the 95 has become cheaper in the islands by 17%. With the bonus you pay per liter less than in January
Los
fuel prices returned this week to the Canary Islands, taking into account the state subsidy of 20 cents, at the price
pre war from Ukraine.
The reference prices this week on the islands were 1,415 euros in the case of
gasoil, which with the 20 cents drops to 1.215; of 1,342 a liter of
gasoline 95which stands at 1,142 with the state subsidy, and 1,447
the 98which with the bonus stands at 1,247 euros.
Prices have returned to the pre-war level in Ukraine and in the case of gasoline 95 they are even lower. The liter is now at 1,142 when before the war it was at 1,178 euros, according to reference data provided by the commercial director of
Canary Islands Oil Company (Pcan)Enrique Pena.
The 98 is at similar levels (1,247 and 1,221 in February) while diesel is slightly above. As Peña indicates, diesel is the fuel that has experienced the greatest increase in recent months and everything indicates that it will not return to previous levels, since the objective is that less and less are purchased.
diesel cars.
Peña points out that, despite the declines in recent weeks, fuel continues "in a
high price environment». In fact, it is thanks to the 20 cent bonus that it returns to the pre-war level.
from the highs and record reached in June this year, fuel has dropped sharply on the islands. In the case of 95 gasoline, the decrease is almost 17%, which represents almost 15 euros in savings when filling an average 55-litre tank. Gasoline 98 has experienced a cut of 15% while diesel is the least low, with a reduction in price of 11.8%.
Fear of new spikes after OPEC's cut in barrels

The declines in recent weeks suggested that the downward trend was going to continue. However, the decision this week by OPEC+ (an organization led by Russia and Saudi Arabia) to apply a historic cut in production, with two million fewer barrels per day, raises fears that the price will rise again in the coming weeks. Although, since the OPEC announcement, prices have remained stable and there have been no notable increases. The oil cartel attributes the decision to the weakening of the world economy and a rise in rates in the West that could aggravate demand and cause a recession. With the measure, OPEC tries to maintain crude oil prices.