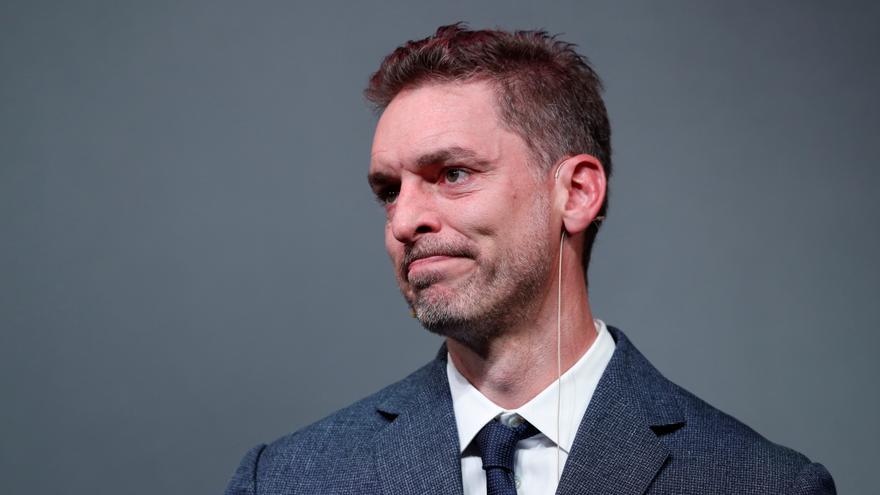 Pau Gasol He leads the first generation of Spaniards (no pro-independence fickleness in his biography) who knew how to put on stilts measuring 2.15 meters in height as if they measured the same size as a Messi. The standard-bearer at London'12 was taller than the standard he hoisted. He did not stumble, nor did he have heavy shoulders, he could tap dance. He was just a freak in his outsized excellence.
Now that he is going to the top, Gasol is not my idol, but he deserves divine treatment or even fanaticism because he has known how to perform without falling apart. Imagine in the eighties of Magic Johnson, when Gasol was born, that a Spaniard would get two rings from the NBA with the Lakers themselves it would have caused laughter. Although the miracle was officiated in the muscular shadow of Kobe Bryant.
I hope that no one compares Gasol's record with the sports champions who are practiced sitting down. The pivot not only applied the elementary logic of the shortest path to basketball. He had plenty of time to create a twin brother, also with his corresponding ring.
In the selection I will be more selective. For the past decade, the entire team's trophies depended on one underrated player, Sergi Llull. As for inheritance, Ibaka or the Hernangómez also walk the two meters as 1.80, but this habituation to stratospheric stature runs with lighter doses of leadership. Or maybe they need a Kobe.