Garzón rules out a VAT reduction on electricity so as not to benefit the "oligopoly" of companies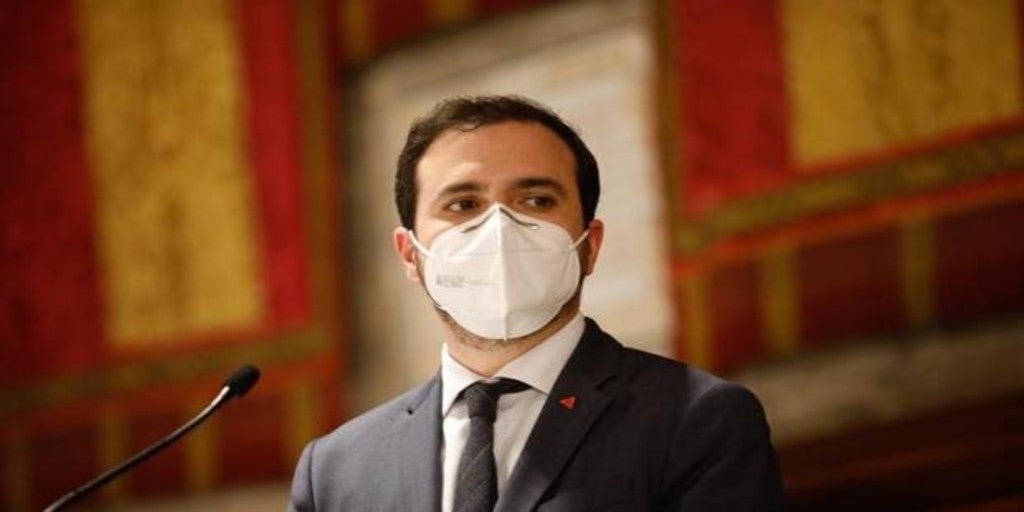 MADRID
Updated:
save

The Minister of Consumption, Alberto Garzón, has rejected a reduction in VAT as solution to lower the price of electricity, since when "there is an oligopoly", as in his opinion happens in the electricity market, if taxes are lowered "the profit of the companies increases and the price of the products is maintained.
In response to a question from the PP senator Paloma Inés Sanz in the control session of the Government in the Upper House, Garzón defended that the wave of cold and snow caused a maximum peak in the price of electricity in January, but that it also at the end of the same month "historical lows" were registered. "With the same taxes, it is about making a rule of three or a minimal use of logic to rule out the tax rate as the cause of the increase in the electricity bill," he said.
The Minister of Consumption considers that electricity is a market "where three large companies control more than 60% of the offers in the auction and their subsidiaries more than 60% of the purchases." "What is described in economics as an oligopoly" and where the lowering of taxes translates into "increasing the profit of companies and maintaining the price of products," he added.
In this sense, he affirmed that it is necessary to "make structural reforms" to change a market system "thought and designed for the era of fossil fuels", thus implementing the weight of renewable energies in the 'mix', "which are the cleanest and cheapest.
In addition, he assured that a "decent" government has to address the energy problem for vulnerable consumers with its "public policies", for which the Executive is already working on strengthening the social energy bonus or on measures with the National Markets Commission and Competition (CNMC) that help ensure "that everyone has the right to energy."
"Social Shield Scam"
For her part, the senator of the Popular Group Paloma Inés Sanz accused Garzón of starring in "the great political scam of the social shield", since the Government allows these increases in electricity prices to "affect families in a greater situation of vulnerability".
Also, after reminding the minister that in the past he defended that "no decent government should tolerate it," he stressed that the price of electricity "has soared by 27%" at the beginning of the year and affirmed that Spain has a VAT for the electricity well above other neighboring countries, such as Italy or Portugal.