Garzón defends family livestock but reiterates that he does not move "one iota" in his campaign against meat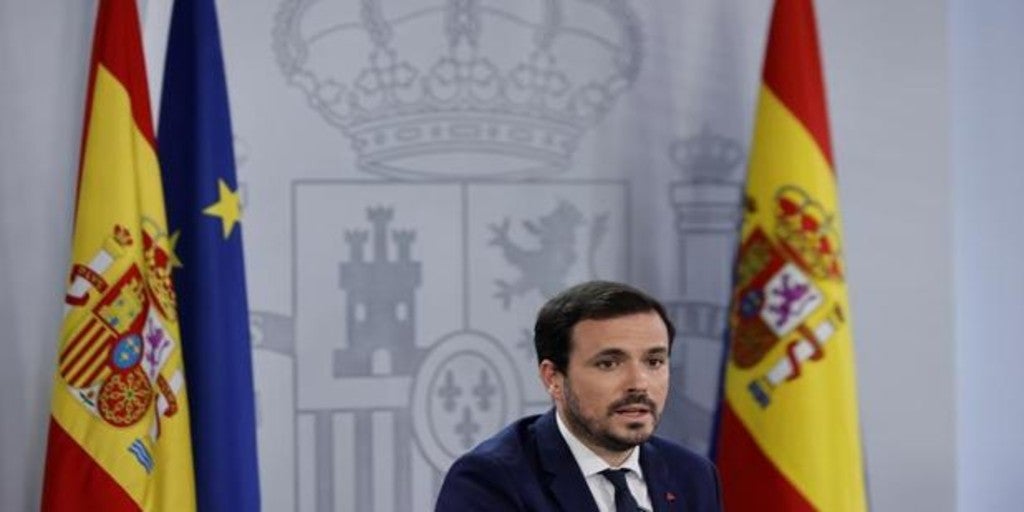 Updated:
Keep

Days after their
recommendations to reduce meat consumption and after the criticism received by the employers of the sector, the Minister of Consumption, Alberto Garzón, today dedicated a few words in defense of Spanish family livestock. Asked if he felt unauthorized by the sentence pronounced in this regard by the Prime Minister, Garzón avoided responding directly and went on to recall that the Coalition Executive "is deeply committed to the fight against climate change" and that in January of last year the climate emergency has already been approved.
In the press conference after the Council of Ministers, Garzón reiterated that he did not move "one iota" on what was said in his campaign against the consumption of meat, but this time he took the opportunity to highlight "the role of social, family and extensive livestock farming" as "a perfectly sustainable model". The minister did not hesitate to emphasize that family livestock creates employment, prevents fires and protects the local economy. "It is a model that we need to defend because we are aware as a government of the consequences of climate change, especially serious in the Mediterranean basin and especially serious in a country like Spain," he said.
"We are convinced of our line of work, it is what we continue to defend and it does not move one iota from what I said at the time," he added.
The video that sparked the controversy, Garzón
advocated reducing meat consumption and blamed intensive livestock of pollution by greenhouse gas emissions coming «especially from macro-farms». His statements resulted in clashes with both the government and the meat sector. The Minister of Agriculture, Luis Planas, even said that the Consumer Initiative was "absolutely out of place." The President of the Government himself disavowed the head of Consumer Affairs with the following phrase: "Where they put a steak on the spot … that's unbeatable."
Changes in government
Regarding the remodeling of the socialist part of the coalition government, Garzón specified that a new phase of the legislature is entering and that the changes undertaken are "very timely."
Regarding the lack of renewal in the wing of United We Can, Garzón indicated that they had already made the changes of "the greatest possible magnitude" in their political space when former vice president Pablo Iglesias left and warned that they do not contemplate an additional restructuring.