Garzón: "Betting advertising on shirts and matches will be prohibited"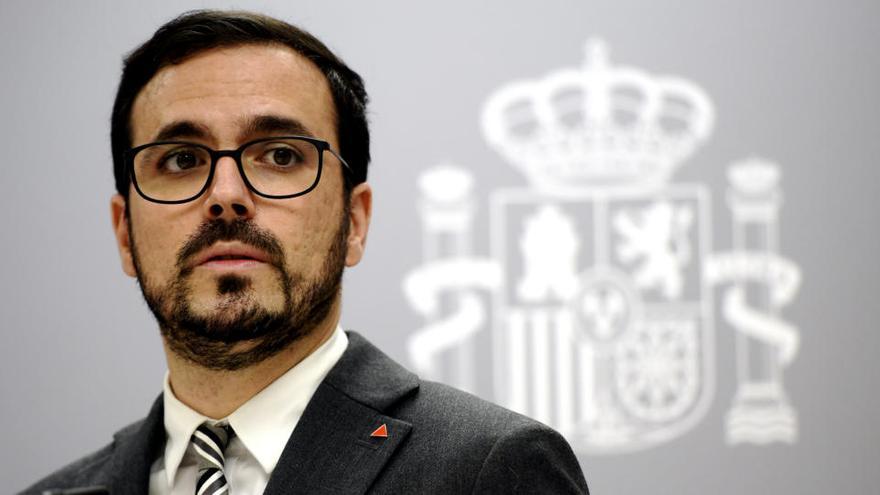 The Minister of Consumption, Alberto Garzon, has advanced this Wednesday that the royal decree that his Ministry prepares will limit the advertising from bookmakers to a schedule from one to five in the morning and it will be prohibited in the shirts of the players and in sports matches.
In an interview on TVE, Garzón said that from the moment the royal decree is approved - which will be "imminent" pending the opinion of the Council of State - advertising on the players' shirts will be prohibited. the clubs are already questioned by the Ministry so that they modify those contracts and do not remain in a situation of illegality once the norm enters into force.
He explained that once the standard is approved, it will be prohibited to make new contracts and those that are in force must be terminated. "We are stipulating a reasonable time but it will be very short", has warned.
Garzón has urged the clubs to think about the "social function" they are doing and has regretted that some are trying to "give the Ministry a pulse."
"Now we are in the law of the jungle," said Garzón, since you can see advertising at any time and any type of message, "and that is going to end." The minister added that the regulation will also affect online advertising.
On other consumer issues, Garzón has referred to the rule to regulate video surveillance in slaughterhouses and explained that putting video cameras encourages compliance with the law.
On the fight against childhood obesity, the minister has commented that after the "terrifying" data in Spain, especially among the working class, his ministry is considering a frontal labeling on products in supermarkets that will warn if their consumption is or not healthy.