Garuba and Abalde, in Scariolo's definitive list for the Olympic Games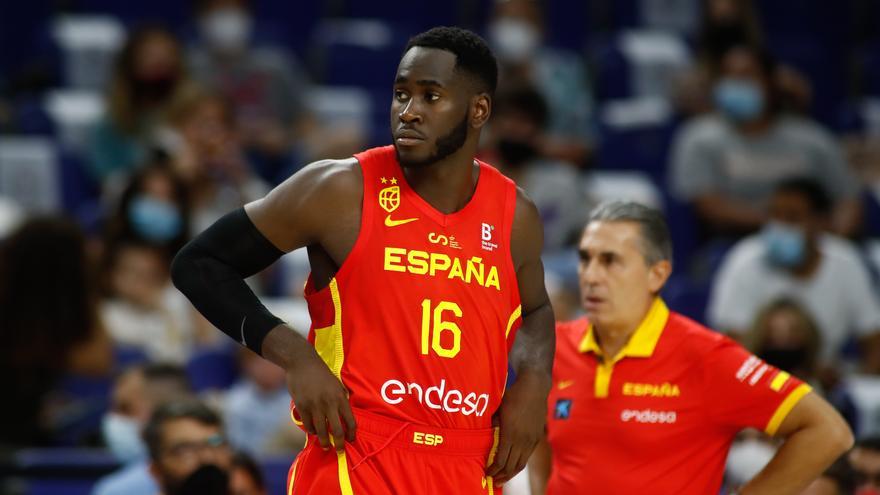 Real Madrid players Usman Garuba and Alberto Abalde will play the Tokyo Olympics, according to the list of 321 Spanish athletes announced this Monday by the Spanish Olympic Committee.
The full 12 player roster The men's team is made up of Alberto Abalde, Álex Abrines, Víctor Claver, Rudy Fernández, Usman Garuba, Pau Gasol, Marc Gasol, Juancho Hernangómez, Willy Hernangómez, Sergio Llull, Sergio Rodríguez and Ricky Rubio.
However, the shoulder injury suffered by Juancho Hernangómez in the friendly against France in Malaga It will prevent him from playing the Olympic Games and his replacement will be one of the four players still with the national team without an assured position in Tokyo: Xabier López-Aróstegui, Pierre Oriola, Carlos Alocén or Darío Brizuela.
After four victories in preparation and two days off, these 15 players will return to their concentration this Tuesday in Madrid. Sergio Scariolo will direct two more training sessions in the Spanish capital before heading to Las Vegas, where on Sunday 18 they will face USA.
After that last friendly against the North American team, the coach will announce the replacement of Juancho Hernangómez and the 12 chosen will fly directly from the American city to Tokyo, where on Monday 26 he will play his first match against Japan of the Olympic Games.