'¡García!', The Francoist HBO superhero created with Nazi technology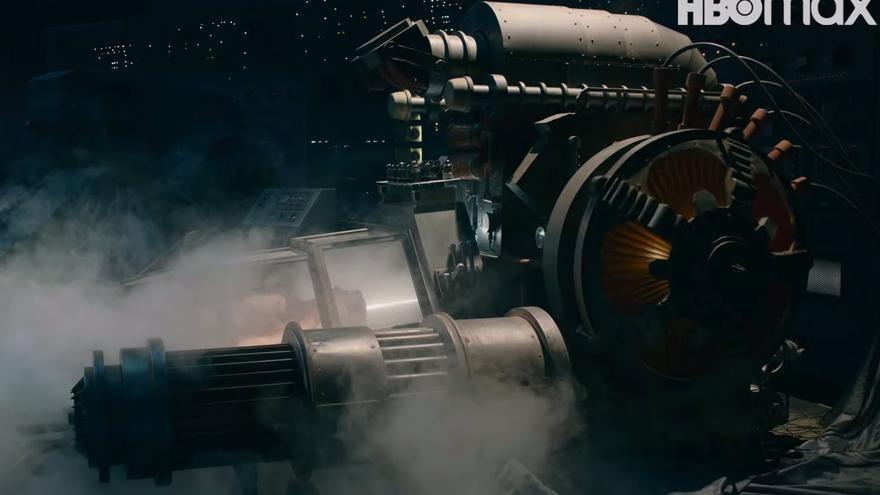 What if, taking advantage of the scientific advances of nazis, the Franco regime would have created an agent with superpowers? That is the singular premise from which, '¡García!', A new Spanish production of HBO Max which presents its new trailer for its premiere in the service of streaming next year.
The platform has announced the end of the filming of the fiction based on the graphic novel by Santiago García and Luis Bustos, published by Astiberri Ediciones and to celebrate it has released a preview that shows the main lines of this plot set in a hypothetical current Spain.
A divided country on the brink of political chaos in which Antonia (Veki Velilla), a young investigative journalist who accidentally stumbles upon a conspiracy hatched decades ago: the existence of a cryogenized superagent, García (Francisco Ortiz), created in a laboratory in the 1950s by General Franco's secret services.
Garcia is a perfect soldier with a superhuman strength and programmed to obey orders without question. Upon waking up, he feels disoriented and confused in a Spain that he finds completely different. The old world collides with the current one as Garcia and Antonia learn to work together as they become involved in a political conspiracy that threatens to end the democracy in favor of a new dictatorship.
A series that, in addition to the large doses of action already shown in its first preview, promises to offer a vision of the present and the past of the country loaded with "satire" which explains "many things that have changed in Spain and in the world in these decades, but also some very important that have not changed." "It is a series of action and adventure like never before in Spain," he says.
Sara Antuña and Carlos de Pando are the creators and scriptwriters of the series. Eugenio Mira ('Grand Piano') conducts the six one-hour episodes. "When I read the first episode of ¡García !, I really enjoyed identifying in its ingredients so many elements that I have always liked, but it was the freshness that the combination of references emanated and the feeling of not having read something like this before that brought me To be able to play with such original material, with such a rich universe and characters that never stop growing while trying to make sense of the constant twists and turns that the plot contains, is a great technical and artistic challenge. huge privilege", assures the director.
Francisco Ortiz and Veki Velilla lead a cast that also has the presence of Emilio Gutiérrez Caba, Francisco Reyes, Nico Romero, Helio Pedregal, Mario Pardo, Miki Molina, Marina Gatell, Pepe Ocio and Silvia Abascal.