García Rojas: «There are still days in a complicated situation»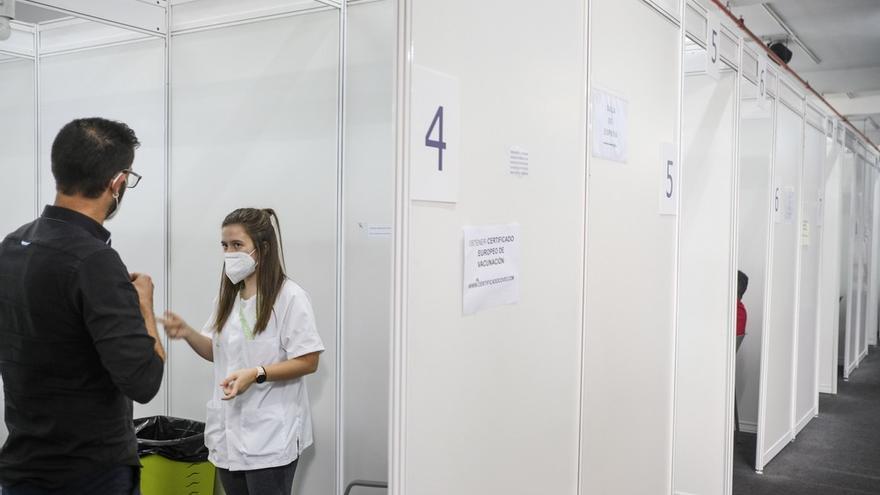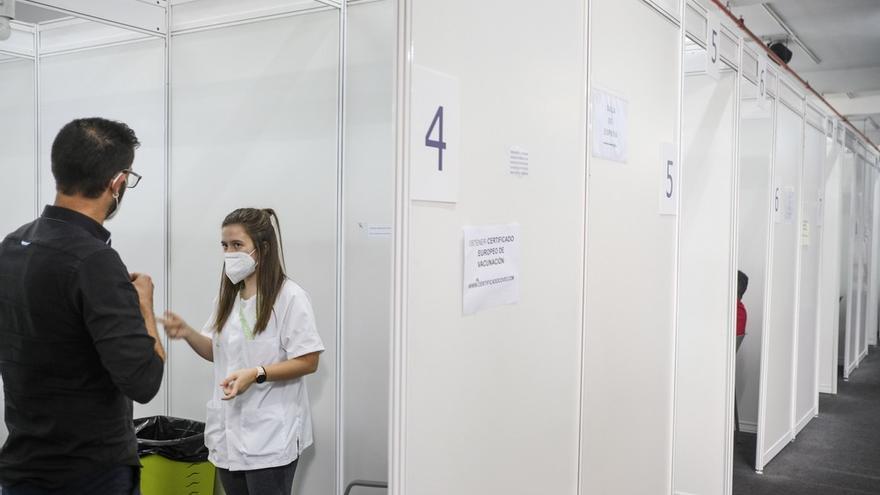 In the Archipelago there are 7,394 people infected by coronavirus, of which 46 are admitted to Intensive Care Units (ICU) and 266 remain hospitalized on the ward. Yesterday it was necessary to mourn the death of a 57-year-old man in Tenerife who, according to the Ministry of Health, suffered from previous pathologies and remained admitted to the hospital. With this death, the region now adds 799 deaths.
The head of Epidemiology of the General Directorate of Public Health of the SCS, Amós García Rojas, explains that these figures are being given by "the appearance of the Delta variant, which is more contagious; because there is still a long way to go to reach a broad vaccination coverage that hinders the transmission of viruses, although we are making good progress; and because a triumphalist message has been launched in certain sectors of the citizenry about the end of the pandemic. The epidemiologist affirms that «there are still days in a complicated situation"And warns that" if this impact of infections had occurred at the beginning of the health crisis, the transfer to deaths and hospitalizations would have been brutal. "
The cumulative incidence (AI) at 7 days in the Islands stands at 176.57 cases per 100,000 inhabitants, ten points above the previous day, already 14 days in the 298.9 cases, about 18 points more than yesterday. The Canary Islands Health Service (SCS) has carried out a total of 1,711,452 diagnostic tests, of which 7,962 correspond to Thursday. The percentage of positivity of the tests carried out in the last week in the Canary Islands is 9.4%, a figure that has doubled in just 15 days.
there is already 979,440 canaries that have received the vaccination schedule complete against the coronavirus, which represents 49.95% of the target population. In addition, 1,298,921 people have been inoculated with at least one dose of the serum. In total, the SCS vaccination teams have administered 2,175,485 doses of the vaccine against covid-19, 92.21% of those received by the autonomous community.
Health and Education have organized a special device to vaccinate college students of the Canary Islands that plan to take higher study programs abroad or national mobility in the academic year 2021-2022. Since Thursday, the SCS has been summoning students from the universities of Las Palmas de Gran Canaria (ULPGC), La Laguna (ULL), Fernando Pessoa and the European University of the Canary Islands (UEC) who will participate in mobility programs, to receive the vaccine against covid in the Santiago Martín pavilion, in Tenerife, or in the Pedro Hidalgo field of struggle, in the capital of Gran Canaria.