Garamendi formalizes his candidacy to continue leading the CEOE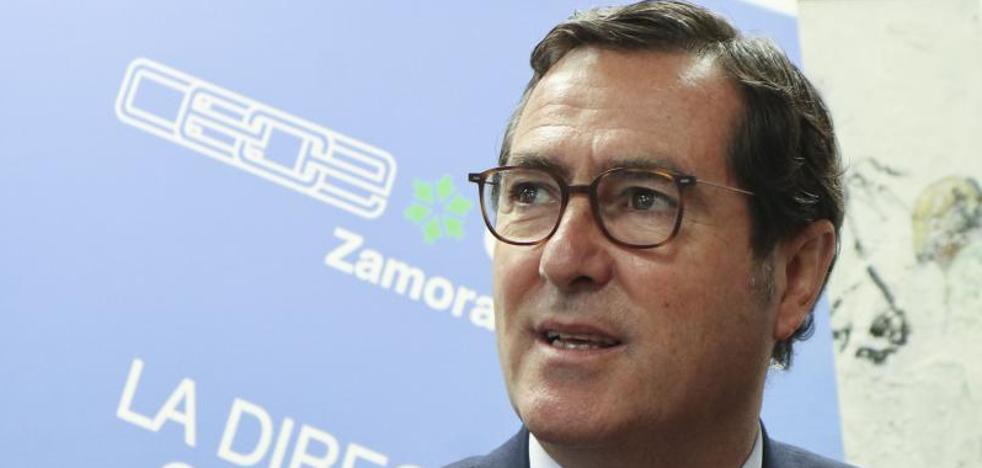 The employers call elections for next November 23 and for the moment they have no rival
It's official. Antonio Garamendi, current president of the CEOE, will stand for a second term "to continue representing the interests of Spanish companies" in the elections to be held on November 23. This was announced this Wednesday during the celebration of the organization's board of directors and the CEOE formally communicated it in a statement sent to the media. "We will continue to work and demonstrate our commitment to companies and our country," Garamendi said in a message written on Twitter.
At the moment, the Basque businessman is the only candidate for the presidency of the employers' association and everything indicates that he will be the only one, so he will revalidate his position for another four years, according to sources close to the CEOE. In any case, it will be necessary to wait for the first week of November to confirm that he will not have rivals, since candidacies can be presented up to fifteen days before the date of the elections, according to the statutes.
Some of the big employers' organizations have already made public their support for the Basque businessman for his second -and last- term as president. This was advanced shortly after the formalization of the candidacy by the main association of freelancers ATA, which also has 24 members with the right to vote, the fifth largest number within the organization. Confemetal, the metal employers' association, one of the most powerful organizations within the employers' association (representing nearly 220,000 companies), also showed its support "unanimously" for Garamendi, as well as the Spanish Confederation of Associations of Young Entrepreneurs (Ceaje). , who described the work of its leader as "irreproachable". "He has always been on the side of young people, sending his support and working with us to make Spain the best entrepreneurial ecosystem," he stressed in a statement.
Similarly, the National Association of Vehicle Sellers (Ganvam) praised that in an economic moment marked by uncertainty, "Garamendi represents the mediating and consensus capacity that the company needs."
internal criticism

However, in these four years Garamendi has also received internal criticism for some of the fifteen agreements reached with the Government and the unions, especially for his support for the labor reform or the first increase in the minimum wage.
Antonio Garamendi (Vizcaya, 1958) was elected president of the CEOE in November 2018, when he succeeded the Catalan Juan Rosell, against whom he had lost the elections four years earlier. If he is re-elected, this will be his last term, since the employer's statutes limit the time in which the same person can remain in the presidency to eight years (two consecutive terms of four years).