Garamendi criticizes the general increase in civil servants and pensions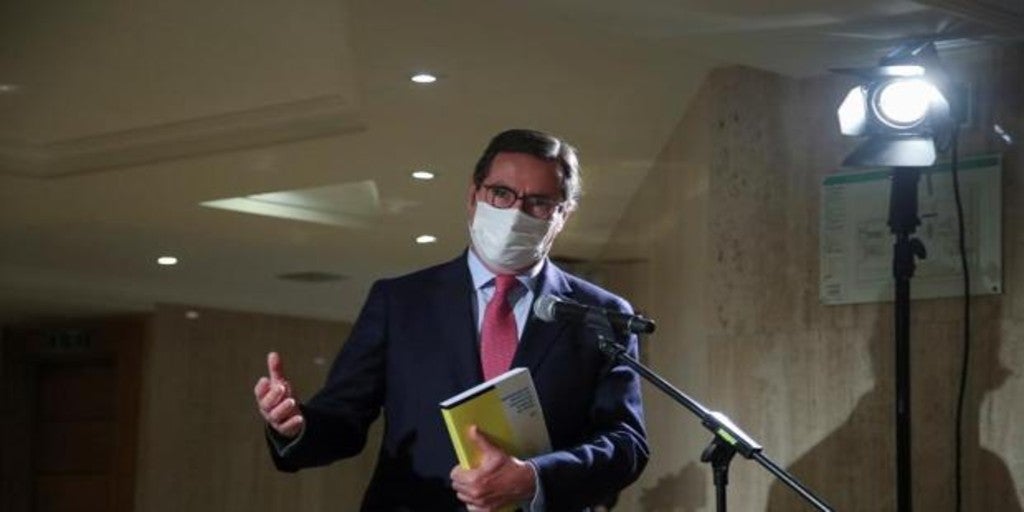 MADRID
Updated:
save

The president of the CEOE, Antonio Garamendi, has questioned the generalized rise included in the General State Budgets (PGE) for 2021 of 0.9% in the salaries of civil servants and pensions. In an event organized by Nueva Economía Forum, Garamendi pointed out "that he does not understand very well" the 0.9% increase for officials - when there is going to be a 0.9% deflation - and neither that it has been done properly. generalized.
"I would understand that a little more would have gone up to the toilets or the police (...) to people that we all know we have to reward (...), but we also know that there are other people who are at home," he reflected Garamendi, who has asked "to have discriminated" that increase.
Along the same lines, he has also questioned the generalized rise in pensions of 0.9%. "It could have been understood a greater rise in the minimum (...) it does not make sense to have raised the maximum by 0.9%," he added.
Garamendi has warned of the impact of these structural expenditures on Spain's deficit, not so much next year but in 2022, when it may be far from the Brussels target. We will have problems, Garamendi concluded, and adjustment measures will have to be taken, has said.
The president of the employer's association has also criticized some fiscal changes included in a budget project that he calls "excessively optimistic." "This is not the time to raise taxes", has reiterated Garamendi, who considers that some, such as Heritage, are" ideological taxes "that do not collect and only" hinder savings and investment. "
Extension of ERTE
On the other hand, Garamendi has demanded that the temporary employment regulation files (ERTE) be extended at least until the summer, extend ERTE quota exemptions to 100% and "special" aid to two of the sectors most affected by the pandemic: tourism and hospitality.
Garamendi has insisted that "it doesn't make sense" for the ERTE to end on January 31 when the state of alarm lasts until May 9. In his opinion, the fact that this date has been established for the end of the state of alarm creates a situation of "enormous uncertainty" and not very favorable for companies, which do not know what to expect.
"An approach should have been made in 15 days or a month. We do not know what will happen in this time," stressed Garamendi, who has also warned of the "irreparable damage" that closure decisions in some autonomous communities, such as in Catalonia, they are provoking the hospitality sector.