Garamendi charges against the Government's 'marketing' with the ERTE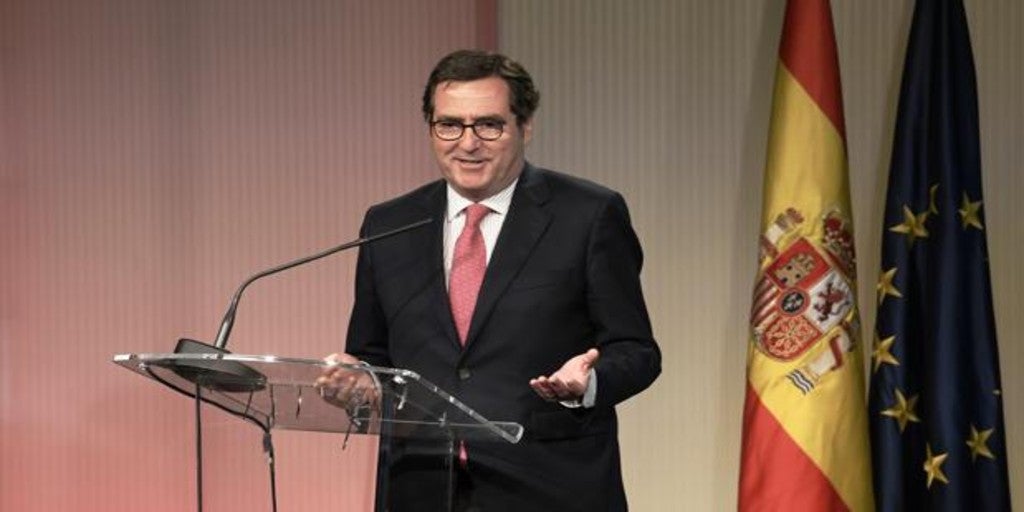 Madrid
Updated:
Keep

The negotiation to extend the ERTE
remains stranded on the Government's proposal to increase the exemptions from contributions for workers who are returning to the activity compared to those who are still suspended. Or, at least, from a part of the Government, specifically the Minister of Social Security. The offers of the Executive follow one another and that keeps the employers on alert.
Antonio Garamendi, president of the CEOE, has charged against the 'marketing' that the Government does with this protection mechanism, in the absence of a few days for it to decline under current conditions and without an agreement for its extension until after the summer. «It is incomprehensible that we are being presented with offers and not offers, this is not a market. It's a serious negotiation», Explained the leader before participating in an act at the Casa de América, according to 'EP'.
This afternoon a last meeting is taking place 'in extremis' with the social agents to try to unblock the pact. Everything to try to take it to the Council of Ministers tomorrow and not have to rush, even more, the deadlines until the end of the week.
Garamendi has insisted that the ERTEs should be expanded as they are now, without further experimentation. "I think that
the unions think the same: an extension is an extension, it is 20 more minutes with the same rules of the game and with the same ball, not with other rules and another ball"He commented, to add that, if there is no social agreement, the Executive will have to legislate as it deems appropriate.
The president of the entrepreneurs has explained that what companies are looking for is to be able to open and, from then on, try to return to normality. A normalcy that is not yet particularly close, despite the lifting of restrictions and with hundreds of thousands of workers suspended in ERTE. For this reason, it calls for an extension under the same conditions, also aware of the uncertainty that tourism has for this summer, and that other possible terms are already negotiated once the summer season ends and the recovery really begins.