Garamendi calls for a "serious" sustainability factor to avoid the "ruin" of pensions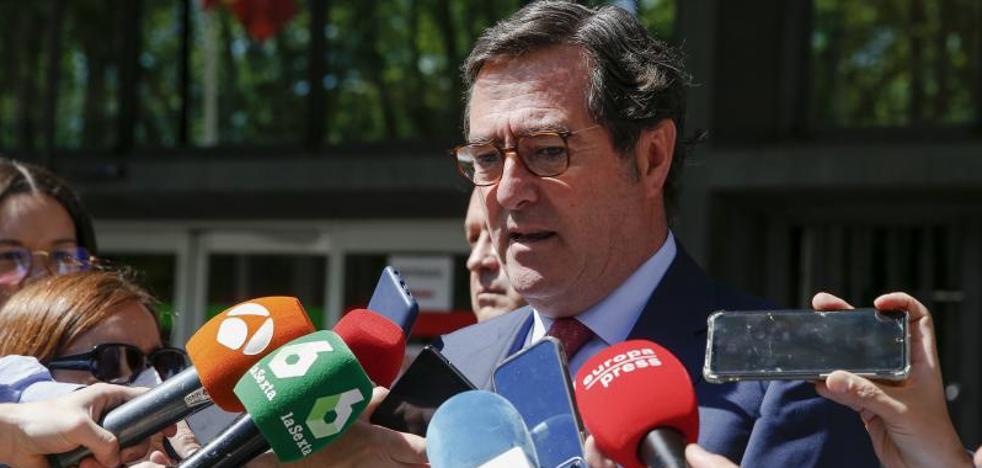 The president of the CEOE is committed to an adjustment that regulates the rise in pensions, since a rise in the CPI this year could mean an extra expense of 15,000 million
The debate around the sustainability factor that the recent pension reform buried revives. And in this case it is the president of the CEOE, Antonio Garamendi, who advocates recovering it to avoid "ruining" the system in the face of rising inflation. The leader of the businessmen showed this Friday once again his opposition to the new intergenerational equity mechanism introduced by the Minister of Social Security, José Luis Escrivá, in the reform approved a few weeks ago – which consists of raising 0.6 percentage points contributions from next year – and called for a "somewhat more serious" sustainability factor to regulate the rise in pensions.
"We are saying that this sustainability factor that was raised does not consist of raising the quotas, it consists of talking about something more serious," he specified. In this sense, Garamendi urged the Government to commit to agreeing on a "sustainability pact" for pensions, since he warned that any "gap" that may exist due to inflation can mean "up to 15,000 million more that would go to the State deficit" . He refers to the extra expense that Social Security will have to assume if pensions are revalued in 2023 based on average inflation, which could close the year at around 7.5%.
The CEOE thus joins the debate opened by the Bank of Spain, which advised against a general rise in pensions with the CPI and proposes including retirees in the alleged future income pact.
The danger of indexing wages

Likewise, the employer's leader also warned that trying to index wages to inflation would cause "more company closures and more unemployment" because companies do not have the capacity to transfer these increases to their sales later. For this reason, he asked to be "very careful" in the negotiation of the agreements and, especially, in that indexation, for which he defended speaking of quantities, but not trying to index it to the increase in prices.
Thus, when asked if this indexation is a red line for the CEOE, Garamendi replied that he has never spoken in these terms, so, since it is on the table, they will speak about it, although "the word indexation or revaluation" worries them because they do not they see it as realistic.