GameStop loses 80% from its high and silver drops 8%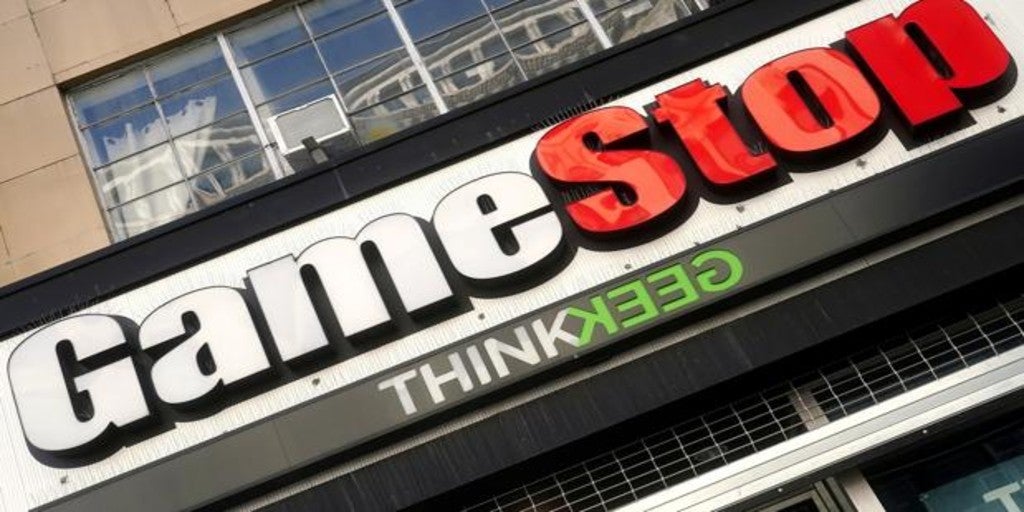 Madrid
Updated:
save

The Reddit effect, the foreros that managed to shoot the value of GameStop shares causing large losses to investment funds that bet on the downside, it loses steam. Today, the shares of the video game chain lose more than 40%, and since it hit its all-time high last week, the losses are 80%. Specifically, they are trading at $ 74.22, far from the $ 483 reached last week. Even so, so far this year accumulates a rise of more than 300% still.
According to the financial analysis firm S3 Partners, open short positions in the stock had fallen to 53% of free float, when a few weeks ago they reached 140%.
The GameStop prick this Tuesday was extensive to other values ​​supported in recent days from the Reddit forums, such as those of the AMC cinema chain, whose titles today yielded 42%, to $ 7.7, a 62% below of the more than 20 dollars in which they came to trade on January 27, while BlackBerry shares fell more than 17%, to just over 12 dollars, when last week they traded above 25 dollars.
The fall of these values it also extends to silver. Yesterday the Reddit foreros acted again on this precious metal, achieving that it reached highs of eight years ago. However, that rise has come to a halt today, and silver is down nearly 8%.
On this metal, the Commodity Futures Trading Commission of the United States warned yesterday that keep a close eye on the recent activity in the silver trading markets, after WallStreetBets encouraged to try to emulate the same move with the precious metal as with GameStop.
The CFTC is "closely monitoring recent activity in the silver markets," stated CFTC Acting Chairman Rostin Behnam, underscoring that the Commission is maintaining contact with other regulators as well as exchanges and stakeholders to address "any potential threat to integrity Silver Derivatives Markets ", so it remains vigilant to monitor any attempts at fraud and manipulation.