Gamel Woolsey, the irruption of a poetic voice over his inner storms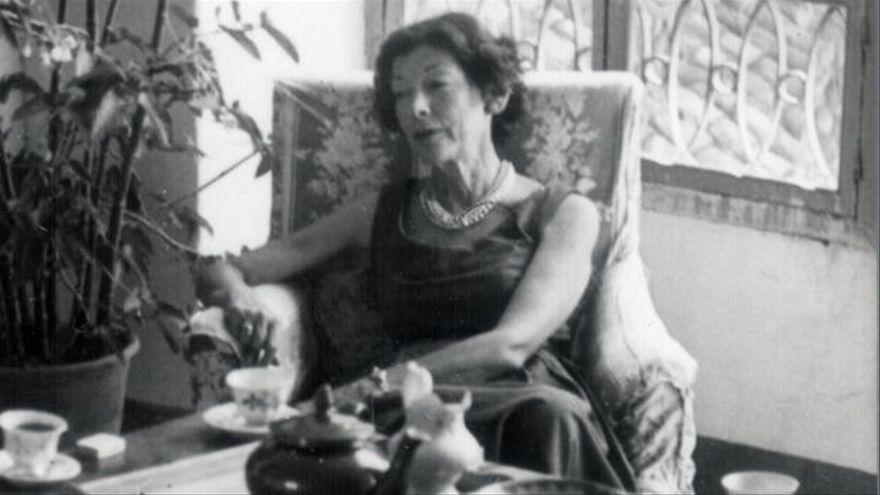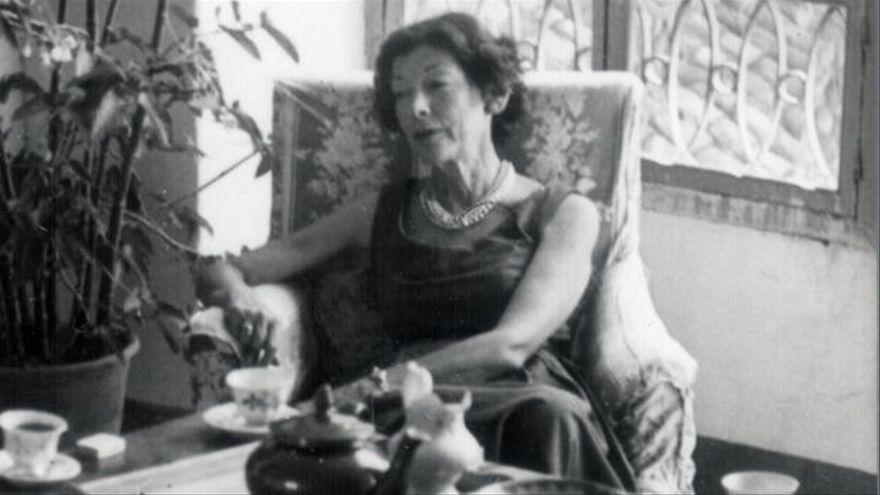 The first edition of the complete poetry translated into Spanish from the American Gamel Woolsey, eWife of the British Hispanist Gerald Brenan, she reveals a powerful and personal poetic voice of one who suffered a life marked by melancholy, mistreatment from editorials and deep inner storms.
This book "is going to contribute to change the perspective on Woolsey", affirms in an interview with Efe Carlos Pranger, author of the translation and the introduction of "Beyond Middle Earth", a Renaissance co-edition and the Gerald Brenan House in Malaga, the place where it is presented this Thursday and where Brenan and Woolsey lived for more than thirty years.
Pranger began about ten years ago to collect books by this poet in antique dealers and second-hand booksellers around the world and, three years ago, began the work of editing this volume.
"One of the great challenges was to offer light on a figure always very mysterious and unknown, of which the exact date on which he was born is not known.Or, as if there was a veil over his life. I have tried to pull the thread and get into his psychology to find answers, and I have found some, but there are still many questions, "admits Pranger.
These questions are related to the fact that someone "from a good family, who receives a good education, has poetic talent and is a woman ahead of her time, suffers those great internal storms and crises", something that is "disconcerting".
Woolsey and Brenan find themselves at a time when both arrive "bounced from love experiences that have not worked", reason why "they converged in a suitable moment for both".
"They say it was a marriage of convenience, but that does not last forty years. Perhaps their perspectives were different from those of a conventional marriage, but they respected and loved each other very much. It was a time of rupture with many conventions and the two of them lived it first hand ", the editor points out.
One of Woolsey's misfortunes was "devastating" editorial bad luck.From a novel "that, being already in galleys, the publisher, due to the censorship, did not dare to publish", to the poems that TS Eliot rejected him, and that led the poet to never try to publish again.
On a possible disdain by Brenan himself for his wife's poetry, Pranger considers that "he realized, when she died, that he had not paid enough attention to her and he regretted enough".
"There may be a streak, more than contempt, of ignoring the literary capacity of the person next to him", Pranger points out, adding that they are poems that, "when read in English, you see that there is a poet and a voice."
It is a "very musical" poetry, because Woolsey "He was born on a plantation in the southern United States where there were workers of color and that background music is very present in this book", with blues, country or folck which she was very fond of.
"It is a poetry that seems very easy to read in English, but when translated it becomes a nightmare, because it uses a lot of musicality and rhymes, and it is difficult to translate it into Spanish. I tried to maintain that musicality, but I have prevailed the feeling and what Woolsey tried to convey with some poems that have an important component of autobiographical projection ", explains the editor.
Within the current process of recovery of female figures in literature, considers it to be "a first-rate name, with a very personal and unique voice, who also wrote one of the best books on the Civil War."
Alfredo Taján, director of the Gerald Brenan House and author of the foreword to this book, is pronounced in similar terms. "represents the rescue and unveiling of a great poet" and that will allow "Get Gamel Woolsey out of anonymity and put her literary where she belongs."
"Gamel was never in Gerald's shadow, neither as a woman nor as a writer. She lived her literary time in an imaginary world, as if away from everything. She was a woman of extreme sensitivity, so independent that, compared to other contemporary writers such as Jane Bowles or Zelda Fitzgerald who used their husbands' surnames, she always used her maiden name, "highlights Taján to Efe.
The director of the Gerald Brenan House, In the Malaga neighborhood of Churriana, he remembers that this was the place "where they managed to have stability and their refuge, and that it had a fundamental importance in the work of both, because here they lived what were called 'the golden years', from 1953 until Gamel's death in 1968, after an atrocious suffering from breast cancer that was very poorly alleviated, because they did not give her morphine. "
"This house is part of the best years of his biography. They were magnificent hosts and this was where Cyril Connolly, Laurence Olivier, Vivien Leigh, Ernest Hemingway and a long list that they had their dwelling in this house ".
Taján recalled that this "neat" edition that is presented this Thursday is the third work of the Gerald Brenan Library, with those who pretend "vindicate not only Gerald's titles, but also those of Gamel and those of everyone around them. "