'Game of thrones': the epic and the infamy were gone, now what do we see? | Babelia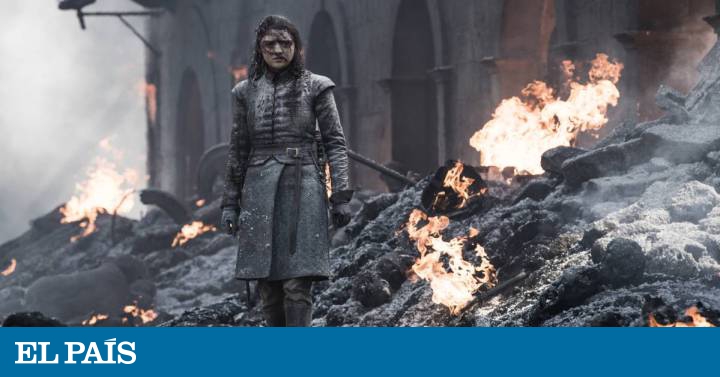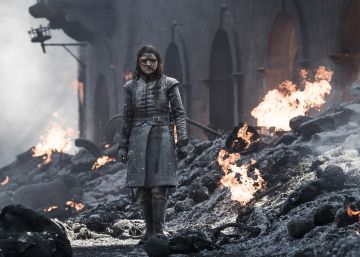 I do not know the number of spectators in the whole world who feel anguish and the feeling that our long and joyful love story was approaching the unwanted end with the last season of The Sopranos. And its creator, David Chase, the very vague, did not pose challenges to his imagination, to finish with the unworthy and postmodern cast in black. I think it was Dennis Lehane, or maybe Richard Price, who were screenwriters for several chapters of The Wire, who declared in an interview that the series went longer than it should. I do not agree, of course. I would have been happy if the permanent state of grace of The Wire, like the cinematographic saga of The Godfather or the formidable ones Deadwood, Boadwalk Empire Y The Knick, would have lasted 30 more years. The quality never tires you, it is an aphrodisiac with no expiration date.
Convinced that the golden age of the series already belongs to the memory (although some as powerful and anguishing as Chernobyl) and being stupefied by the mediocrity of so many series endorsed by the critical praise or the elliptical paleto that if you pay digital platforms these are going to grant you paradise, I live with anticipation nostalgia the six chapters with which concludes Game of Thrones, a story with an audience as wide as heterogeneous, capable of equally passionate to select palates and the mass audience. And you hope that his death rattles are up to what he has been passionate about for eight years. And every god thinks about what will happen with the arrival of the dreaded and endless winter, how heroes and villains will unfold before the arrival of the sinister darkness.
I have quoted villains. Almost all are in Game of Thrones. Evil complexes, ferocious, Machiavellian, sadistic, clever, foolish, ambitious, survivors, product of their birth, their nature or their circumstances. But there are also good people, honorable people, although everything by their side is gloomy. Not many. It is Jon Snow, the bastard, the unloved, the nobility, permanently tempted by power and its consequent miseries. And my poor Brienne de Tarth, so androgynous and so loyal. Fortunately, he has known sex, but at the cost of the immense tear of an unrequited love with the disturbing Matarreyes. And my beloved and very attractive Tyrion Lannister is good, yes, the dwarf, endowed with an intelligence as prodigious as a wound sensitivity from the unfortunate day in which they gave birth to him, drunk and puter, always knowing that it is waste material, desolate and vitalist. A memorable character. And the bibliophile, gorillas and blind Samwell Tarly is as worthy as possibilist. But the ones I love most, with what I identify most in Game of Thrones it is with the disturbing, murderous and deep relationship between my beloved, rough, brutal, forceful expert in everyday salvation Arya Stark and that mercenary cut off from his childhood by a savage brother and who can not give up his regret to have empathy (or it's love) with that girl who is her prey and known as El Perro. Of the bad guys, illustrious bad guys, I do not have space to talk about them. Or I do not feel like it. They are fascinating, something that happens in fiction but rarely in life. I am fed up with real assholes, in the heights of power, directing the existence of others, who will die in their bed without being held accountable for their barbarism.
And what I do not like in this masterpiece? The abusively extended elongation of the faceless men, in plan Matrix and other moderneces, with my brave girl Arya receiving hosts without stopping. And there is a character that gives me repelús throughout the whole series. He is the kid he throws from a Jaime Lannister tower when he was a complete evil. I would never do it, or only with expeditious results. It is the turkey that gets his eyes rolled and turns into a crow. I can not stand. I'm about to make a spoiler with character so tiresome. And the creators must have squeezed their brains looking for an end to match the exciting universe they created. I stay with Jon Snow, just forever, moving through the snow towards a bleak winter. But someone epic and noble must continue guarding Winterfowl in case the beasts return, not worse than humans.
(tagsToTranslate) game (t) throne (t) go (t) epic (t) infamy (t) see (t) live (t) nostalgia (t) anticipate (t) six (t) chapter (t) finish ( t) series (t) quality (t) tiring (t) ser (t) aphrodisiac (t) date (t) expiration



Source link