«Galdós' intention in 'Tristana' is closer to sexual crime»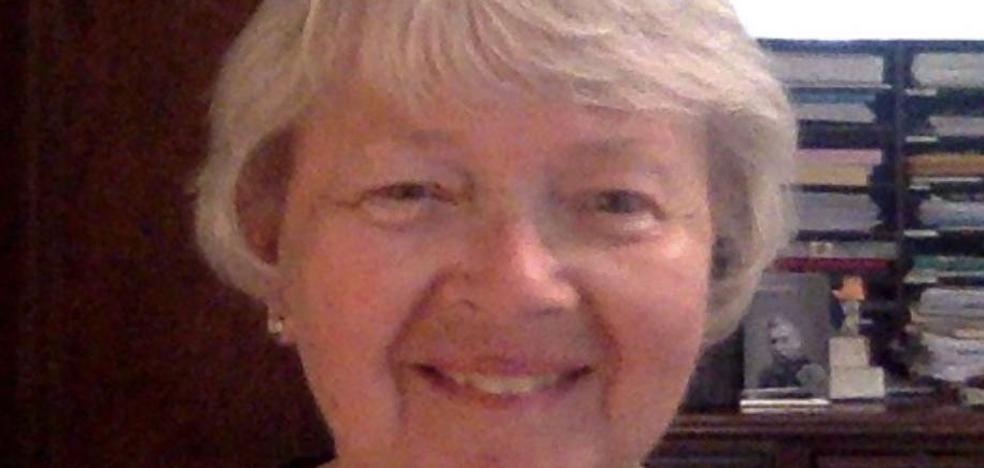 The American Linda M. Willem bets on new audiovisual productions of the novelist's works through 'fanfiction'
The
American professor Linda M. Willem He is a specialist in the work of Pérez Galdós, Emilia Pardo Bazán and Leopoldo Alas Clarín.
On the opening day of the 12th Galdosian International Congress, he will refer to the communication that he will present at the Casa de Colón
(Section 'Galdós represented') to how the act of seduction in 'Tristana' has been approached by cinema, theater and comics. Willem believes that while the film version of Buñuel was based on eroticism, later in other installments, the relationship
between don Lope and Tristana as sexual abuse.
«I think that Galdós was critical of Don Lope's behavior towards Tristana, who was only 21 years old when he became her tutor. I will point out in my presentation that, according to the Civil Code of 1870, Don Lope was guilty of the crime of statutory rape, defined as sexual relations with a maid over 12 years of age and under 23 committed by public authority, priest, servant, domestic, tutor, teacher or manager.
Galdós does not mention this law in the novelbut it's part of the ethical and moral undertone of the 'Tristana' story," explains Willem, whose current research examines 21st-century film, television, and stage adaptations of 19th-century novels.
adaptations

The galdosista concludes that «the theatrical adaptation of
Eduardo Galan and Alberto Castrillo-Ferrer and the one made in comic format by
Antonio Becerra Bolanos Y
Alberto Hernandez Rivero they view don Lope's behavior as a sexual crime, and as such, they are much closer to Galdós's intention than Buñuel's eroticization of Tristana's 'seduction'".
Linda M. Willem, whose other area of ​​study is Spanish cinema, with a focus on the work of
Carlos Saura and Pedro Almodóvarwarns of the new and seductive adaptation formats that Galdós' works could have, as nineteenth-century novels in English currently have in other countries through the
'fanfiction'. "I propose the possibility of producing series such as 'Lizzie Bennet Diaries', 'Emma Approved' or 'The Autobiography of Jane Eyre', taking place in Spain, based on novels by Galdós and presented in Spanish", explains Willem.
The North American galdosista confesses that she had the intention of specializing in contemporary Latin American literature, although
when he read 'Fortunata and Jacinta' he fell in love with Galdós. «I immediately changed my specialization to Spanish literature of the 19th century, and wrote my doctoral thesis on Galdós's narrative style. It was the best decision of my life », he adds.
Willem notes that 'Fortunata y Jacinta' is "required reading for most graduate students specializing in
in Spanish at US universities, and undergraduate courses studying Spanish may include one or two of Galdós's novels, but Spanish literature is not well known to the general public. Although Galdós's novels are at the same level of quality as those of
Dickens, Balzac, Flaubert and Tolstoy, are rarely part of comparative literature courses taught in translation, and since there are no television adaptations of his novels made by the BBC that can be shown in the United States, Galdós is not even known by the educated people of the American society. Galdós's works are hidden gems, reserved for specialists in the language, literature and culture of Spain", concludes the Galdosist.