Galdós inspires emotions at the hands of Paqui Martín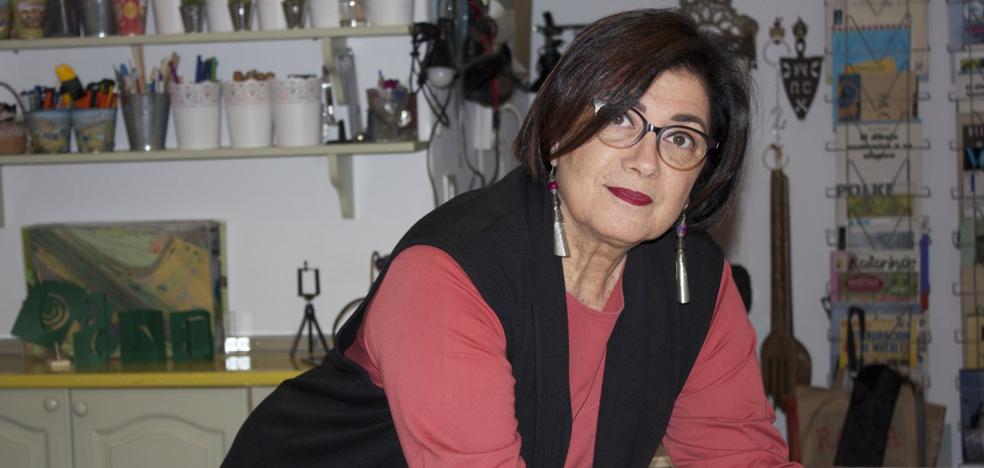 The visual artist from the island shows at the House-Museum of the writer pieces from the union of her language with the image
'Galdós, inspiring emotions' is the title of the exhibition that the visual artist Paqui Martín exhibits at the writer's House-Museum, which brings together nearly fifty pieces obtained from the union of Galdós's literary language with the artistic image.
The exhibition, which remains open until
5th June, It can be visited free of charge from Tuesday to Sunday, from 10:00 a.m. to 6:00 p.m.
As the artist and curator of the exhibition, Paqui Martín, explains, "I had been working for some time under the inspiration of manuscripts and even drawings by Galdós and now the result of this project is presented."
Martín explains that he has played with new materials, such as methacrylate, large-format paper, 'fondinos' or various collage processes.
"I mix different techniques in favor of a final result", tries to describe the artist. «There are overlapping pieces, sometimes the texts draw and other times it is the words that form the image. There is a game between the word, some drawing or book by Galdós and his manuscripts to form a single visual and expressive element », details the multidisciplinary artist.
The drawing of a dragonfly made by the writer, some selected manuscripts, the fragile pages of 'El audaz' (a small book by Galdós found in a bookstore), his face at different times in his life, along with images of himself artist that are coming to light, will lead the visitor to discover new creative processes, inspired by Galdosian work. «The blank paper invites me to dance, and the brush or that fragile sheet of a book from another time that I use with care to accompany images join the deep love for the work I do».