Gáldar's alleged victim and his partner had known each other for 3 months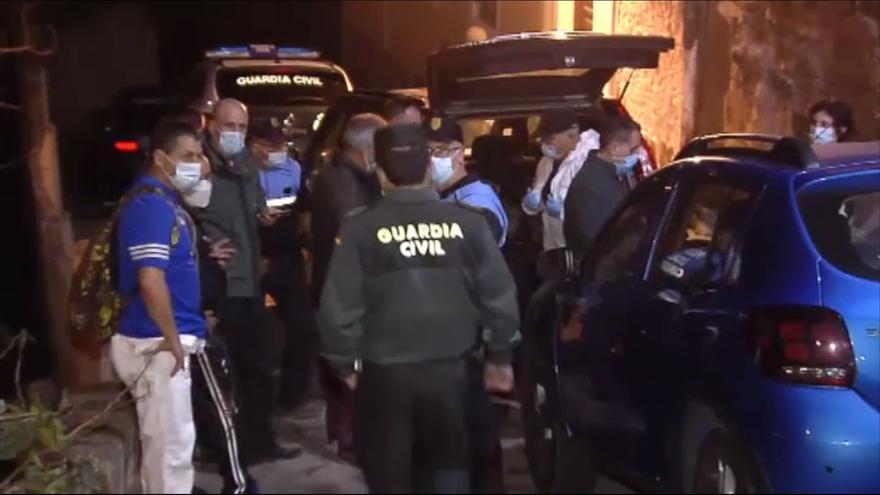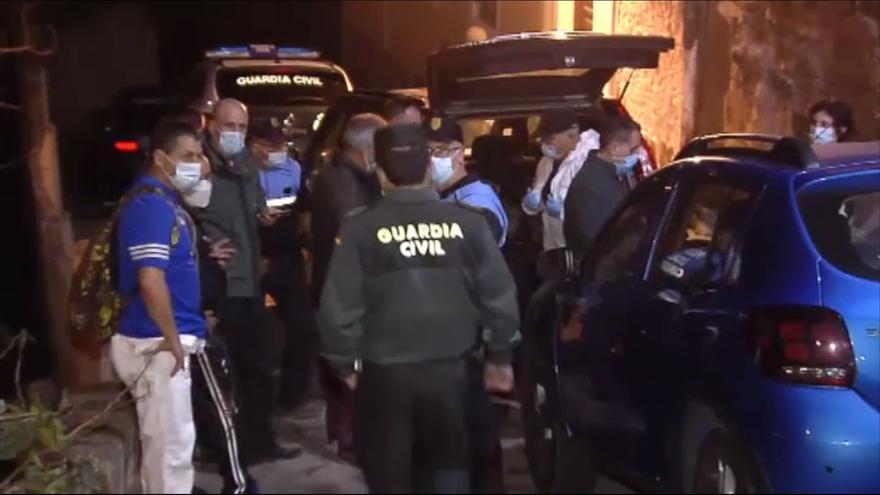 The woman allegedly the victim of a sexist crime whose corpse has been searched in Gáldar he had only known his partner for just three months, who has been handed over to the Police in Lanzarote,. This has been assured this Wednesday by residents of the area.
Johnson Ruiz is known to the alleged victim, 'Marian', and has explained to Efe that the couple met when the man appeared in the area where both he and the victim lived, as well as other people, asking for a free room.
Ruiz has detailed that he and other people, who also knew the woman, a resident of the Canary Islands but of Basque origin, have lived in rooms near the Paseo de Los Guanartemes for several years.
These residents of the Galician neighborhood of Rojas assure that 'Marian' gave his own room to the man and that, later, after getting to know each other a little better, they became friends and began a relationship and, for about two months, lived in that room.
According to Ruiz, the only family of María de los Ángeles are a brother and a cousin, who reside in the Basque Country.
On December 24, María de los Ángeles explained to Johnson Ruiz – who later alerted the police to her disappearance – that she did not know if she would go to dinner with her acquaintances for Christmas because "he is throwing things at her face" , referring to your partner and, When he wished her "Merry Christmas", she replied: "For some".
On the 25th, Marian and Johnson exchanged some messages through 'WhatsApp' and last Sunday he sent her another message asking for some eggs that he had ordered. He got no answer and started calling her on the phone.
That same Sunday, this neighbor from Gáldar asked the woman's partner, whom he also knew, about 'Marian', since she did not answer him, and he told him that "she left yesterday angry", which made him think that "he had killed her" before having that conversation.
The land has some ditches made in the ground and this neighbor assures that since Sunday he had many suspicions that something bad had happened because, in one of them, the earth was turned, to which he joined the messages that she sent him at Christmas.
The neighbor of the area with whom Efe has spoken details that this Tuesday he left the man a message that said "Good morning, I have not been able to communicate, I have called you and you do not answer. Marian does not appear, tell me something please ".
"Hello Manuel, I apologize but I am going to inform the Police of Marian's disappearance because, since you do not answer, I have no other option," was the next message that Ruiz sent to the woman's partner.
"After ten minutes he called me and asked me not to go to the police because he said that in four hours he gave himself up ".
In view of the affirmation by Manuel, Johnson called 112 and some agents appeared in the area and asked him about the story he told by phone, the conversation he had had with the partner of María de los Ángeles.
Shortly after, the Civil Guard arrived and, while they were questioning Ruiz, he received another call from Manuel, to which the agents of the armed institute responded, who warned the alleged murderer to turn himself in so as "not to make things worse."
1011856