Gáldar welcomes Zorro | Canary Islands7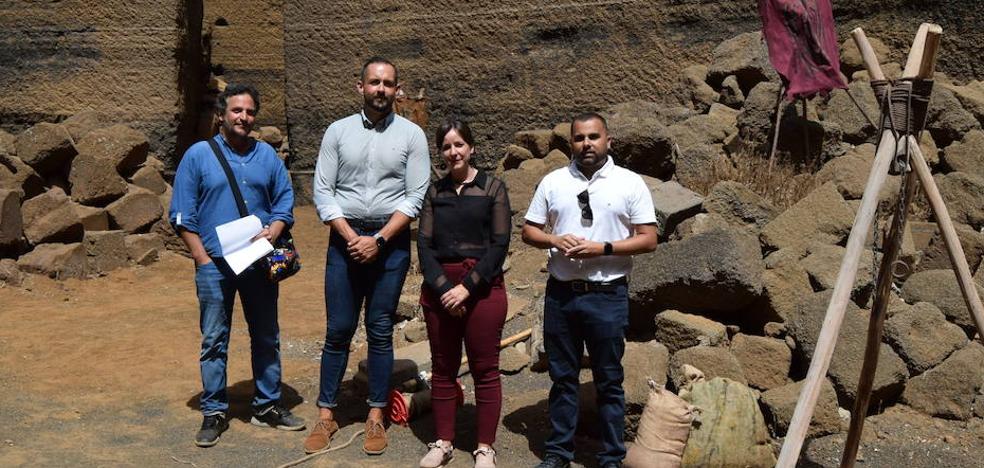 The Secuoya Studios series chooses several locations in the municipality of Gran Canaria to shoot this fiction starring Miguel Bernardeau
Several corners of Gáldar will be the main protagonists in the
'Fox' seriesthe super production of
Sequoia Studios that tells new adventures of the famous masked vigilante.
Cueva Herrera, Cueva Madre, the Quarry of Santiago and the area of ​​Risco Partido-Botija These are some of the scenarios in which a team of more than 200 people, including an artistic cast and a technical team, shoot these weeks in the municipality.
Directed by
Javier Quintas, Miguel Angel Vivas and Jose Luis Alegriathis ten-episode series will be available in Spain through Amazon Prime Video and stars
Miguel Bernardeau, Renata NotniDalia Xiuhcoatl, Emiliano Zurita, Andrés Almeida, Elia Galera, Francisco Reyes, Chacha Huang, Joel Bosqued and Peter Vives, among others.
The super production features John Gertz, Andy Kaplan (KC Global Media), Sergio Pizzolante (C&T Mobs) and Jesús Torre Viera and Glenda Pacanins (NoStatusQuo Studios) as executive producers and
filming began in Gran Canaria on July 25.
The Gáldar scenarios will have a great role and importance in the plot of the season and in fact
Mother Cavein the Anzofé ravine, is the place chosen to represent
the cave of the Fox.
Miguel Bernardeau plays the
landowner Diego de la Vega and hero of the people, in that double aspect of the protagonist, whose vital purpose is to discover the murderer of his father.
Cueva Herrera and the Quarry of Santiago They will also be the refuge of the main characters of the series.
The first deputy mayor,
valeria warthe Councilor for Culture,
Julius Matthewand the Councilor for Tourism,
Ulysses Mirandavisited this week the filming in the Quarry of Santiago along with
Ayoze O'Shanahanlocation manager of the series, whose recording in the different spaces of the municipality will continue in the coming weeks.
The history

Set in 1830s Los Angeles, the period production offers a modern version of the mythical character created by
Johnston McCulley, adapting it for a new generation. For this, it has David Martínez, David Cotarelo and Ángela Agudo as executive producers.
The entire series is recorded in Gran Canaria and
Galdar It is one of its main locations. locations like
Las Palmas de Gran Canaria, Arucas, Gáldar, San Bartolomé de Tirajana and Teldeamong others, also host scenes from this shoot.