Gáldar and Maninidra dispute the final of the Dielca fight in Arucas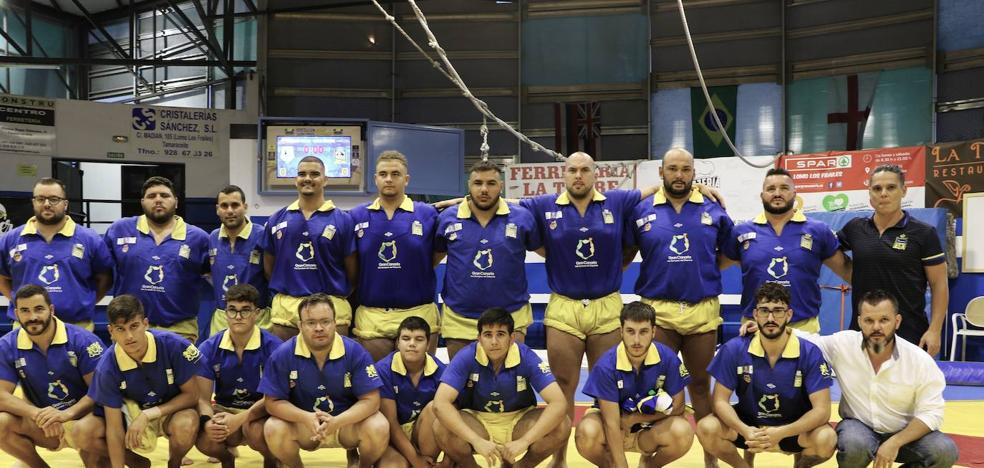 canary wrestling
This Friday, at 9:00 p.m., the final of the trophy will take place on the grounds of the Sports Center of the City of Las Flores
The terreiro of the Sports Center of Arucas will open its doors again after five years to the Canarian wrestling,
This Friday at 9:00 p.m., BNI Unión Gáldar and Maninidra will play the final of the second category Dielca Wrestling Trophy, a fight that ends the season on the island in events organized by the island of Gran Canaria, since on Saturday will be the regional final of the third category in Valsequillo and during the weekend, the Teya Ramos of female youth teams in La Laguna, to finish the 21/22 campaign.
Curiously, it was both teams that on July 8, 2017, celebrated the same final, in the last fight that could be witnessed in said venue, although on that occasion, both clubs were in the First Division, with Rayco Santiago and Añaterve Abreu as men of reference.
It is the opportunity for both teams to lift a trophy this season.
The Galdenses a little forced, having a template where their highlights have the highest score of all the participants. And the southerners, because they want to end the year of the 75th anniversary of its foundation in the best possible way.
The way in which both entities arrive gives an uncertain prognosis.
On behalf of those from the city of Guanartemes, to their powerful trident formed by Moisés Pérez, Carlos Santana and Kiki Ojeda,
they are joined by two men in great shape, like its captain Fran Moreno and Javi González, decisive in the semifinals for the classification against Roque Nublo. On the contrary, the
Maninidra will only have two highlightsAcoirán Sánchez and Tomás del Toro, due to the injury of Manuel Ángel Rodríguez, but there are average fighters such as Efraín Guedes, Gabriel Rivero or Juan Alberto Rodríguez, capable of giving anyone a scare, as the first one already demonstrated in the return of the semifinals against Santa Rita.
Distinction to fight photographers

In the run-up to the battle, the island nation of Gran Canaria will make a
recognition to the photographers who regularly follow the vernacular sport on the islandand and they are helping and collaborating in its diffusion. The federal entity has decided to recognize the work of: José Luis Hernández «Puntal canario», Antonio Pérez «Antonio lagarto, José Roque, Ninfa Moreno, Rubén Oliva and this newspaper, who will receive a plaque to that effect.