Gáldar and La Gallera open the third cup day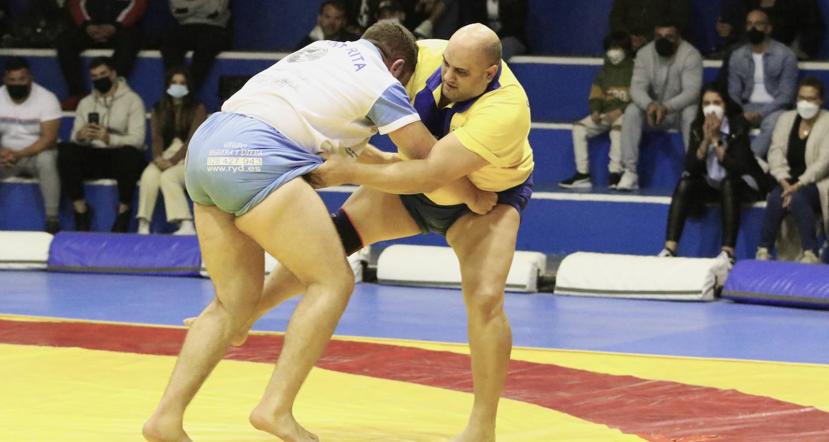 canary wrestling
The third day of the second category Caja de Canarias Foundation Cup starts this Thursday, at 9:00 p.m., with two important matches that could be key to the future of the competition
In group A, leader BNI Unión Gáldar receives Castro Morales Panadería Valerón, in a clash where if the North win, they will have one foot in the semifinals. On the contrary, if the southerners do it, they would compress the upper part of the classification in order to seek those two qualifying places. The Galicians have started this short tournament very strong, but Castro is a team that usually sells its defeats very dearly and has wicks for the surprise. The role of their best men, Moisés Pérez and Agustín Mayor, could be key in the final result.
In group B, fought at the summit in La Gallera del López Socas, between two teams with three points, Guanarteme Grupo Power and Santa Rita Soldadura José Caldera. The one who wins will have taken an important step for the classification because he would take advantage. Equality is the trend that is planned and where tactics will play a key role, in addition to the physical condition of the highlights of each team.
Earlier in the same field, at 7:30 p.m., a postponed fight of the ABT Canarias women's league will be played between the local team and the
Neighbors United Firgas Water. The visitors need victory to keep pressing for the final.
After the first two disputed days, the wrestler of the Castle, David Perdomo, is the
leader of the classification of maximum tumblers of the cup with 6 points, followed by the Ramón Jiménez fighters, Víctor González and Ángel Suárez, with 5 points. With four lying down there is a relationship of seven bregadores, so equality is the tonic that prevails so far.
early elections

Next July 30 is the date chosen for the vote for the presidency in the early elections of the Canarian wrestling federation, after the electoral calendar was approved. The process has already begun this month and the first key date is May 28, when the Central Electoral Board will approve the definitive electoral census.
Subsequently, another date marked on the calendar is June 20, since the first period for the presentation of candidacies opens and closes on the 28th of the same month, although if there are no candidates, a second submission deadline until July 4
and it would not be until the 16th of the same month when the Central Electoral Board publishes the candidacies that they fulfill all the legal requirements to culminate with the votes two weeks later.
On the other hand, a group of clubs has asked the current president of
the Manager, José Antonio Caballero, to prepare an electoral list, which has support, but to date, despite this, it has not made a decision on the matter either, so we will have to wait for the nomination period to open to find out whether or not there is a confrontation electoral.