Galán encourages his employees to "give their best to guarantee the electricity supply"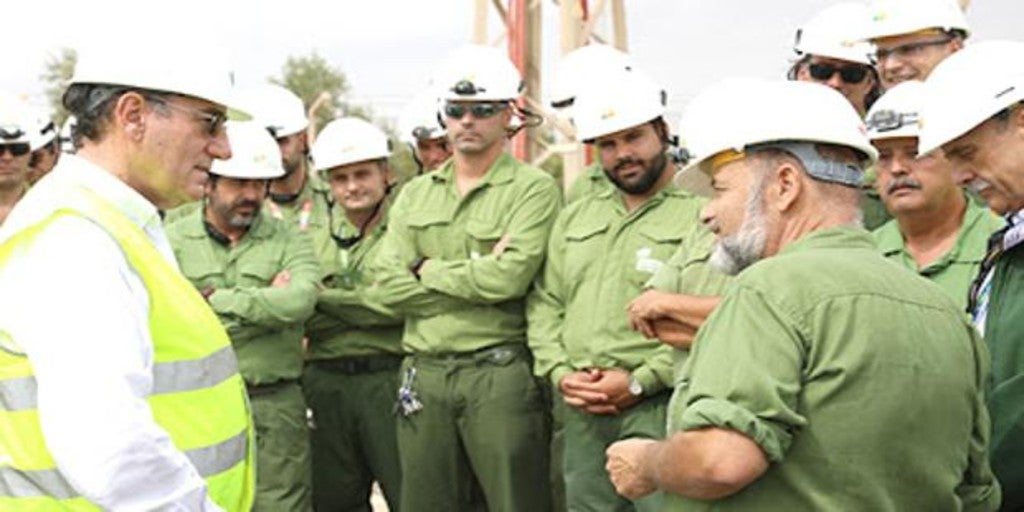 Madrid
Updated:
save

The President of Iberdrola, Ignacio Galán, encourages its employees to "do their best to guarantee electricity supply in these difficult times. The group has around 40,000 employees worldwide, of which 10,000 are in Spain.
Galán, through internal communication, recalled that "We provide an essential service for the population, for millions of citizens who depend on us, especially at this time ", to immediately appeal to the" great sense of responsibility always shown by Iberdrola workers ".
Ignacio Galán stressed that "many of you have had to work, and I I have personally verified, in extreme circumstances in specific situations, and you have even done it heroically. I am sure that, once again, the citizens will value the result of that magnificent work that you are going to do »so that at no time will the electrical service fail.
The Chairman of Iberdrola has also alluded to the set of measures approved by the company to face this unprecedented situation, specifically 65, whose main objective is "to reinforce the normal functioning of our critical and strategic facilities and activities".
The company has enabled telecommuting for its employees of corporate centers in affected areas, such as Spain and Italy. At the same time, national and international travel have been prohibited, except in special situations, and meetings and training courses, except for those related to security, reinforcing telematic and online options.
Likewise, the measures include extraordinary protocols for critical business groups, schemes of eventual mobility and temporary relocation of workers of facilities or essential functions in the generation, distribution and electricity supply to final customers.