Galán and Calviño exchange positions on the sharp rise in gas and electricity prices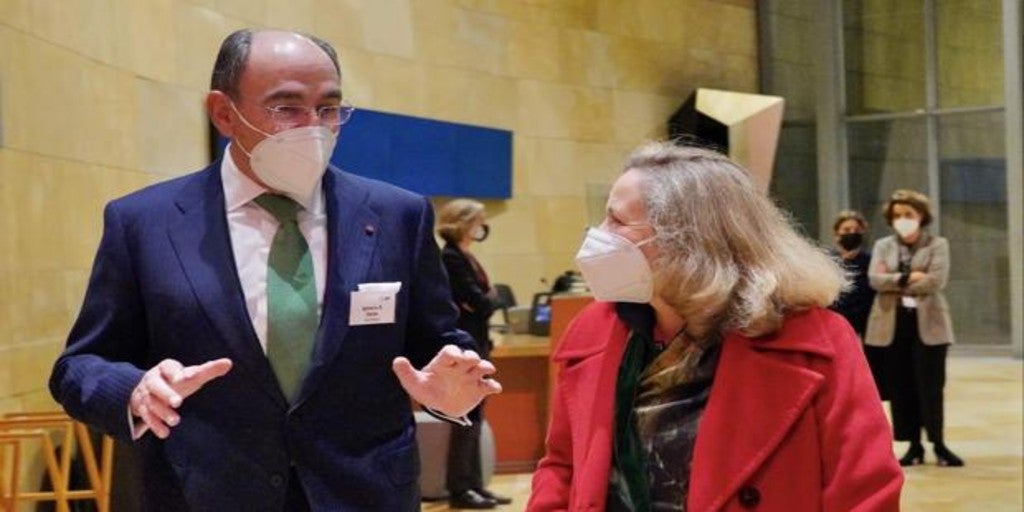 Bilbao
Updated:
Keep

The Chairman of Iberdrola, Ignacio Galán, has received on Sunday night the Vice President of the Government, Nadia calviño, as the main representative of the Government of Spain at the dinner with the presidents of the most important companies in European industry that make up the ERT (European Round Table for Industry (ERT) who have met
this weekend in Bilbao.
The main topic of conversation during the meeting was the spectacular rise in gas and electricity prices in recent months it has been impacting the pockets of small consumers and the income statements of all European industries.
Galán has managed to make Bilbao the world capital of industry and that the Government can open its arms to investments in the territory.
Spain and Iberdrola are hosts of major European industries, the starting gun for a plenary session that on Monday will be chaired by King Felipe VI.
The good tone between the Basque institutions, the State Government and the European industrialists unite wills to spur the Economic recovery.
At dinner last night, with about 80 people at the Guggenheim Museum in Bilbao, there was harmony and cordiality.
Monday ends plenary session of the ERT In which it will try to join forces to respond to the great challenges of competitiveness of the European industrial fabric by embracing the digitization and decarbonization of the economy.