Fundación DinoSol and HiperDino manage to raise 26,244 euros for Canarian families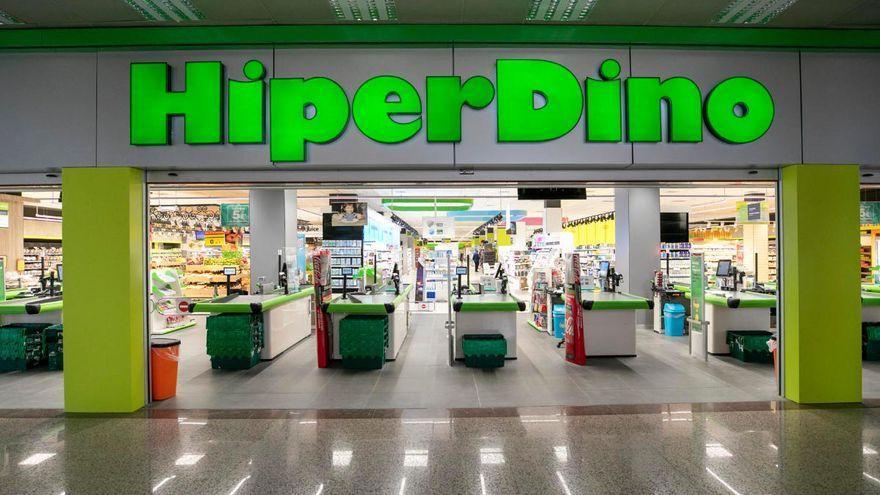 Fundación DinoSol and HiperDino have managed to raise 26,244 euros in a virtual food collection to support the neediest Canarian families or those who are going through times of difficulty. The solidarity action took place between May 24 and 30 in the chain's stores and on the online channel hiperdino.es.
The director of the DinoSol Foundation, Virginia Avila, affirms that "once again, the solidarity of the Canaries has been reflected in this solidarity action, with which we tried to achieve the highest possible collection for the purchase of basic necessities and to continue helping, as we have been doing, to those families that are part of our Canary Islands Family Assistance Program since a year ago".
Through this virtual food collection, 13,122 euros were raised, an amount that has been doubled thanks to the commitment of the DinoSol Foundation and HiperDino.
Canary Islands Family Assistance Program
The Canary Islands Family Assistance Program is an initiative of the DinoSol Foundation that seeks, through solidarity contributions, to contribute to the daily nutrition of disadvantaged families or at risk of social exclusion.
Launched at the end of June 2020, with this ongoing project the Foundation wants to respond to a situation arising from Covid-19 and help vulnerable Canarian families.
The DinoSol Foundation team specialized in the Social Area is in charge of choosing the families that participate in this program, taking into account their economic, work, family and health situation.
This is a pioneering initiative in the Archipelago that has helped 46 Canarian families, after raising almost 35,000 euros with different donations through the website fundaciondinosol.org/dona-ahora.
About the DinoSol Foundation
Fundación DinoSol was born in March 2017 with the aim of promoting individual, collective and family well-being, and improving the quality of life and professional training of all workers and collaborators who are part of HiperDino.
Likewise, it supports the cultural and social development of Canarian society and actively participates in solidarity activities.
Since its inception, it has made 238 collaborations with associations, foundations and non-profit organizations in the Canary Islands, and helped 611 people who work in the chain.
It has also launched and developed 27 of its own projects such as the Canary Islands Family Assistance Program Y Food with Life; three solidarity products such as Solidarity Socks, and 13 corporate campaigns such as, for example, two trainings on values, with a workshop on gender violence and another on the importance of communicating in equality, for employees.
Likewise, it has participated decisively in 63 solidarity activities, 15 volunteer activities and eight social programs.