Funcas warns that public debt will skyrocket by 190,000 million euros until 2022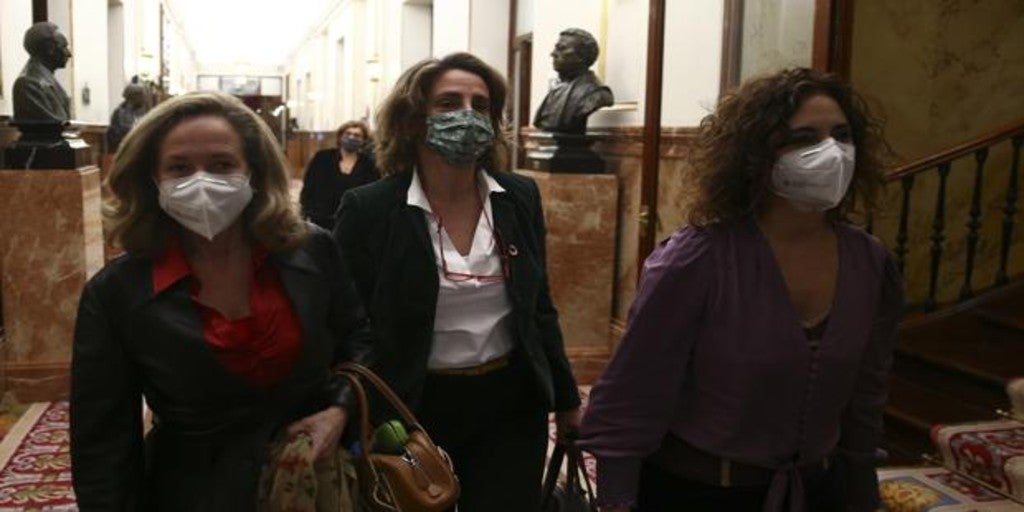 MADRID
Updated:
Keep

The recovery continues to be postponed in slow motion, as it is confirmed that the start of the year has gone worse than expected, after the crisis has had and will have a considerable cost on public accounts. The Foundation of Savings Banks (Funcas) has presented its economic forecasts for Spain in which it expects that public debt will increase in 2021 to 118.7% of GDP from 117.1% in which it closed last year and then fall to 117.8% in 2022. This is 2.1 points less than the estimate for 2021 in autumn. The increase in nominal GDP will prevent its weight in GDP from increasing further, reports the research service, which lowers its growth forecast this year by one point to 5.7% and raises it one tenth in 2022 to 6.3%.
In any case, far from the rise in GDP of 9.8% in which the accounts rest, being 7.2% without the impact of European funds. Funcas includes this effect in his forecast, of around one point, but he does not believe that the pre-crisis level of activity and employment will recover at least until 2023 and believes that of the 27,000 million foreseen by the Executive of community resources, really only it will reach 14,000. The key will be in the rate of recovery of tourism, which will end the year at 40% of its pre-crisis level. If this summer 50% were reached in an optimistic scenario, GDP growth would rebound to 7%.
The first quarter will end, according to Funcas, in contraction, with a "temporary" descentIn the words of the CEO of Funcas, Carlos Ocaña, -0.1% to later go up 0.9% in the second quarter, 2.6% in summer and 3.4% in the fourth quarter. Unemployment, for its part, will continue to decline but will end the year at 15.4% for Funcas.
But the bankruptcy in public accounts will continue for many years. Funcas believes that the 2020 public deficit closed at a level lower than -11.3% of GDP announced by the Minister of Finance, María Jesús Montero, estimating -10.9%. But the study service calculates that the imbalance for 2021 will be greater than the one discounted by the Executive, 7.7%, to finish at 8%.
"With regard to the inflation rate, an increase is expected this year to an annual average of 1.5%, as a result of the increase in the price of oil," the agency says. The truth is that the return of prices, compared to -0.3% in 2020, will be one of the great novelties, exceeding the government's forecasts, which estimated a deflator of private consumption for this year of 0.9% . While the General State Budgets have been prepared with a forecast of the price of a barrel of Brent of 46.6.