From 'Young Highnesses' to 'Supernormal': the series that arrive in July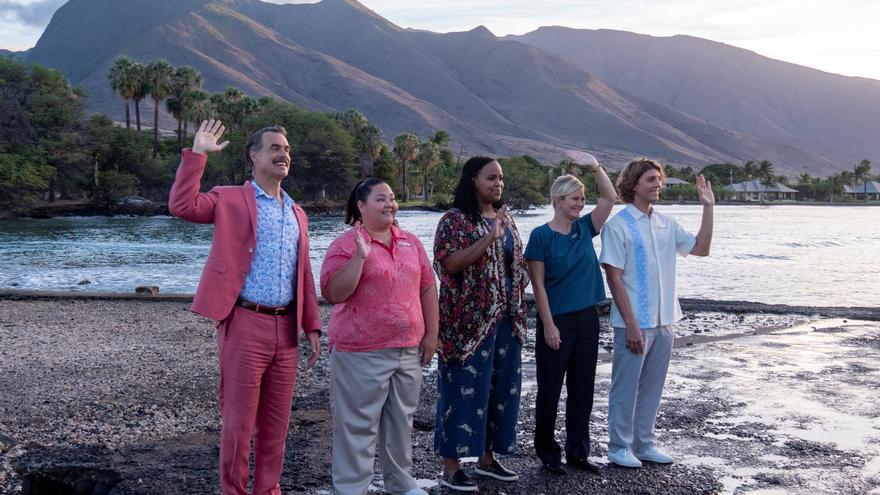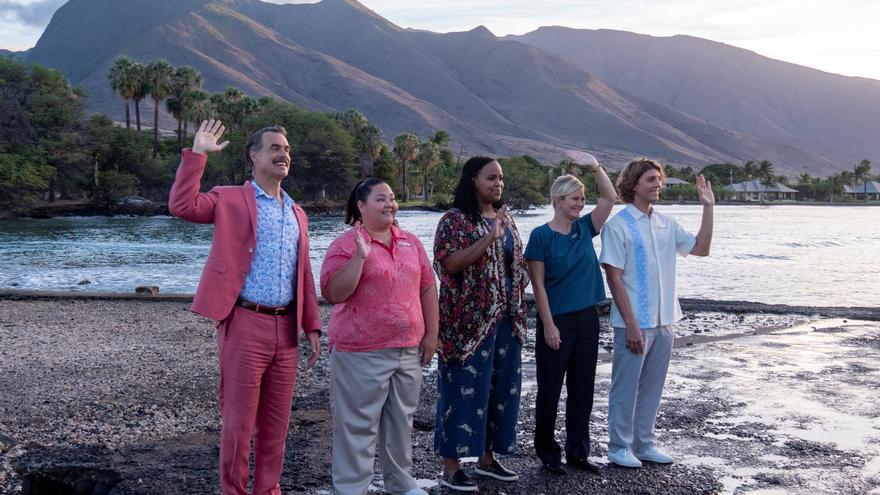 'Young Highnesses', a series of Netflix that seeks to simultaneously exploit the vein of royalty and that of adolescence, and 'Supernormal', with Look at Ibarguren as an executive and mother of a family in distress at Movistar +, are some of the most outstanding series premieres of the month of July that also brings new seasons of 'Red Sky' or 'El Cid'.
'Young Highnesses', July 1 on Netflix
Swedish teen series I tells the story of young prince Wilhelm (Edvin Ryding), who is sent to boarding school for getting into too much trouble.
There, far from royal obligations, he has the opportunity to meet new people and get to know himself until one day he becomes the next in the line of succession to the Swedish crown.
'Supernormal', July 9 in Movistar +
A comedy about what it means to be the head of an investment bank and have a family in the 21st century. Created and written by Olatz Arroyo and Marta Sánchez and directed by Emilio Martínez-Lázaro, it consists of six 25-minute episodes.
Miren Ibarguren plays Patricia, an ambitious, perfectionist, intelligent woman who is also overwhelmed by wanting to be the best boss, mother, wife and sister, although that supposes a maddening rhythm of life.
'The White Lotus', July 12 on HBO
Social satire set in an exclusive Hawaiian resort, this is a six-episode series created by Mike White ('Enlightened') and starring Murray Bartlett, Connie Britton, Jennifer Coolidge and Alexandra Daddario.
The plot centers on the vacation of several hotel guests for a week while they relax and rejuvenate. Each day that passes a darker complexity emerges that cracks the apparent perfection of that paradise.
'Sky Rojo' (season 2), July 23 on Netflix
Adrenaline and action is what these new eight episodes of the series created by Álex Pina promise ('La casa de papel') and Esther Martínez Lobato ('Vis a vis') in which the workers of a hostess club decide to change their lives, with explosive consequences.
Coral, Wendy and Gina (Verónica Sánchez, Lali Espósito and Yany Prado) will seek revenge at all costs in this second season. Romeo, Moisés and Christian (Asier Etxeandia, Miguel Ángel Silvestre and Enric Auquer) continue trying to catch them, but unlike them, they begin to have differences and their loyalty begins to suffer.
'Monsters at Work', July 7 on Disney +
Series derived from Pixar animated film 'Monsters SA', tells the story of Tylor Tuskmon, a young monster who graduated as the best of his class from Monsters University and who always dreamed of becoming a 'scarer', until he gets a job at Monsters, SA and discovers that scare is past and now what he takes is Laughter.
'El Cid' (season 2), July 15 on Amazon Prime Video
The second season of the series starring Jaime Lorente is located after the death of King Fernando, when his sons Sancho, Alfonso and García are appointed kings of Castilla, León and Galicia.
Urraca, now the lady of Zamora, continues to move the threads of power in the shadows, while her sister Elvira sighs for Ruy. Disputes between them will transform the Iberian Peninsula into a field of bloody battles.
'Schmigadoon', July 16 on Apple TV
Musical comedy series about a backpacker couple who embark on a journey to revitalize their relationship and discover a magical town in which they all live in a studio from a 1940s musical. Once there, it turns out they can't leave until they find 'true love'.
The series' first season consists of six episodes, produced by Lorne Michaels and starring Cecily Strong and Keegan-Michael Key.
'Powerbook III', July 18 on Starzplay
If the original series, 'Power', was set in today's New York of nightclubs and drugs, This prequel is set in the south of Jamaica in 1991, to tell the coming of age of Kanan Stark, a character played by rapper 50 Cent in the first installment and now by Mekai Curtis.
Created and produced by Courtney A. Kemp in collaboration with Curtis '50 Cent 'Jackson,' Power Book III: Raising Kanan 'addresses issues such as the fine line between good and evil, identity, life in the ghetto, violence and the friendship.
'Professor T.', July 20 at Movistar +
Actor Ben Miller ('The Bridgertons') embodies the maniac Professor Jasper Tempest, a brilliant criminologist whose obsessive compulsive disorder will help him solve crimes more complicated in this six-episode British production that promises suspense with a touch of humor.
The series is an adaptation of another Belgian production of the same name. Tempest will be forced to collaborate with the police when a student is attacked on the Cambridge campus. Together with Inspector Lisa Donckers, a former student of his, he must investigate this case and compare it with a similar one that occurred years ago.
'Irresponsible', July 20 in Filmin
A French comedy about a 'lovable loser' that he must take charge of his life.
Directed by Frédéric Rosset and starring Sébastien Chassagne, it tells the story of a thirty-year-old who works as a supervisor at his son's school, where his ex-girlfriend is also, and who lives with his mother. For the first time, at age 32, he will have to take charge of his life.
'The Art of Sound with Mark Ronson', July 30 on Apple TV
Docuserie of six episodes that analyze the sound creation and technology that has shaped music as we know it, created by Oscar-winning producer Morgan Neville ('20 Steps from Fame') and presented by Mark Ronson, DJ and producer of artists like Robbie Williams, Lily Allen, Lady Gaga, Bruno Mars, Paul McCartney or Amy Winehouse.
Music legends and icons such as Paul McCartney, Questlove, King Princess, Dave Grohl, Adrock and Mike D of the Beastie Boyss, among others, converse with Ronson in this series that uncovers stories about the difficulties producers and creators struggle with to find the perfect sound, at the intersection of music, art and technology.