From words to bullets. And I shoot because it touches me | Ka Boom Blog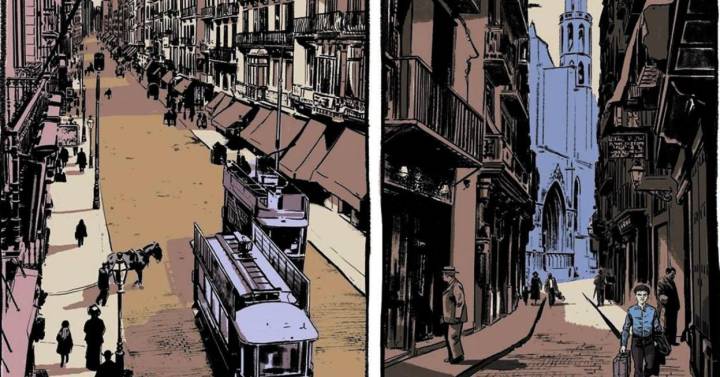 The yes I want of the comic and the cartoon comes from afar. Back in the days of Bruguera, starting in 1967, the Comic Book Literary Jewels represented an approach to no less than 272 masterpieces of literature that found in this translation a more accessible encounter with a young audience. In France, which is also experiencing, like Spain, a resurgence of this type of comic linked to literature, the Frenchman Matz started a series a few years ago dedicated to taking the classics of the crime novel and translating them into vignettes. Along with David Fincher, no less, he reserved himself the honor of adapting one of those indelible jewels: The black dahlia by James Ellroy.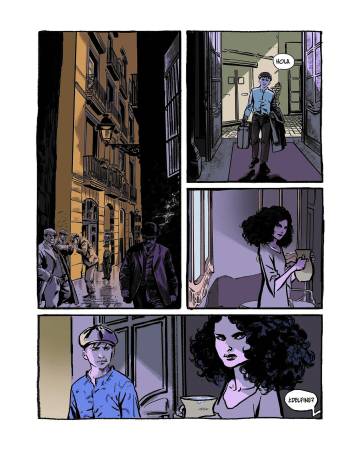 But today, as the XXV International Comics Conference in Avilés reflected on its closing day, the phenomenon is in full swing. Here, in Spain, but also in other latitudes, as Matz himself asserted during the event's press conference. Just after that round, three authors got on a round table, moderated by Ángel de la Calle, to talk about their experience with this, to move from comics to cartoons. José Pablo García and his Soldiers of Salamis (Reservoir Books, 2019), Claudio Stassi and The city of prodigies (Comic Planet, 2020) and Rosa Codina and Breakers (The Dome, 2019). Bose, Cercas, Mendoza and Amat taken to the comic.
It is by no means a trivial transition. One of the strong points of the talk, very entertaining and suggestive, was undoubtedly the technical analysis of the adaptation. That is to say, what exactly does the comic book goldsmith face when faced with the task of translating the literary into the sequential. Stassi opened fire, with an amusing explanation that would delight a Gómez de la Serna:
"When I adapt, I mark two points: the parenthesis and the humps. I call the parentheses to moments like this: suddenly, in Mendoza's novel, a character takes a gun from his pocket and Mendoza, from this gun, begins to tell you another story. That looks very good in a book, but if I the reader, at the moment when two guys are pointing a gun at each other, I suddenly put an insert of Princess Elisabeta and how she had that gun, well her reaction will be: What the hell is happening! I decide to eliminate this type of parentheses, although I mark them with a question mark, because I may find another way to introduce it into the story by moving it or transforming it. And then there are the humps. They occur when there is a character that is interesting in the story that, if you remove it, instead of having a camel you have a dromedary. In other words, they are the same, or at least animals that look alike. But after removing it, you have to see how you fit what you have removed. "
Curious was the method of José Pablo García attacking the fences of Salamina. "Well, I worked in photoshop with the pdf of the novel. I was cutting the text in situ to adapt it to the script I needed. Then in gray I put the visual description of how I was going to translate that scene into the comic. Then, when I finished this phase, I begin the clearing to leave the script in the essential: that it can tell it visually and that it is worth telling it. "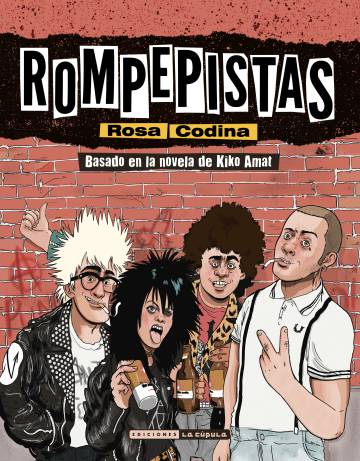 Codina also had her challenges with Amat. In fact, the most curious thing about her case is that for her it all started as a final degree project in Fine Arts, for which she chose to adapt a chapter of Amat's novel. Those first few pages did not survive in the final comic, but they were a first dive into the multiple creative challenges involved in an adaptation that wants to work in another medium. In her case it was not with Photoshop; the lifelong pencil with which readers make their book was enough: "He underlined and separated two things: descriptions and on the other hand dialogues and action. In fact, when he finished designing a scenario based on a description, a bar by For example, I crossed it out. The same with the dialogues and thoughts. So at the end of the book I was left only with the action. And that's when you realize what you can take away. For example, the protagonist in the novel has a sister Well, in the comic I killed her. Well, I didn't kill her, she just doesn't have a sister. She doesn't exist. "
Far, in short, from merely illustrating what is in black and white. A fascinating goldsmith, in which the role of reader is key, beats under the vignettes that were once words.