From the triumphalism of Sánchez to the catastrophism of Casado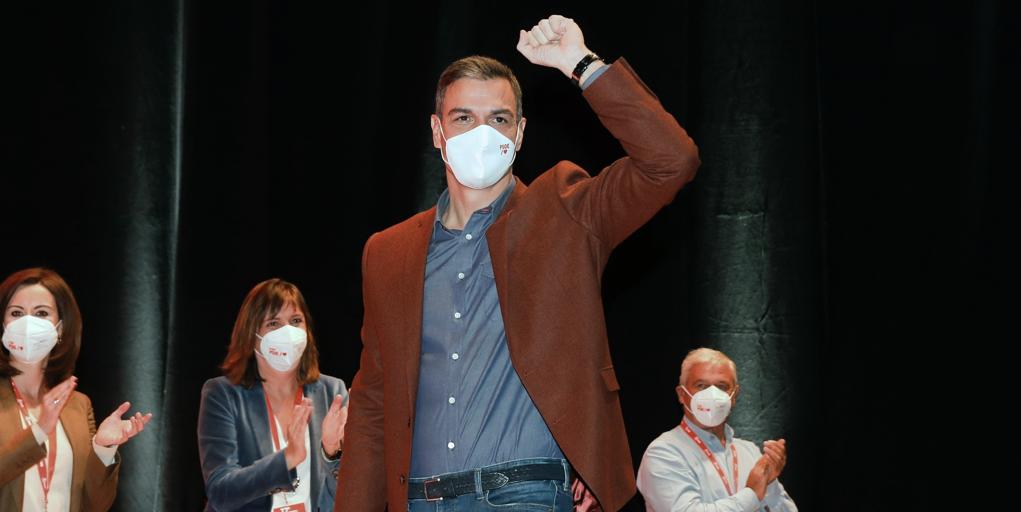 Updated:
Keep

This week we heard a triumphant Prime Minister expose the benefits of the Spanish economy and its "robust recovery", and a leader of the catastrophic opposition reeling off the serious problems Spain faces with a "practically bankrupt" country. Probably each one is in their role to highlight what interests them the most, but when speeches are taken to extremes, even if both have their share of reason, they run the risk of being little credible.
Pedro Sanchez He said that Spain is doing better. And of course it is going better than last year, when we were immersed in a second, third, fourth wave, with confinements, restrictive measures …, it was just missing! But you forgot to say that
Spanish GDP has not yet recovered all that was lost during the pandemic. In fact, a day after these resounding words, came the blow of the European Commission's forecasts. The lowest of all that have been presented so far and far from the optimistic forecasts of the Executive. And probably the most serious thing is that it delays until 2023 the return to the pre-crisis starting point. And make no mistake, the recovery will start to count when we recover what was lost.
The president also told us that we are coming out of this crisis with policies that have nothing to do with those applied by the PP Executive in 2012 and 2013. He forgot to say that this crisis has nothing to do with the one in 2008. It has not been a crisis for economic or financial reasons, but a health crisis whose consequences for the economy have been caused by the closures and confinements decreed by the governments themselves, so that the exit logically has to be much faster. And furthermore, the behavior of Brussels and the ECB has nothing to do with that of the financial crisis. The almost infinite liquidity provided by the ECB and the abolition of the stability rules, together with the billion-dollar funds, is allowing public spending to skyrocket. But don't be fooled, this relaxation of stability demands in Europe has an expiration date. We cannot continue to spend as if we did not have to pay the bill.
Last Wednesday we had a little memory that the adjustments will have to be made sooner or later. Although the Government did not want to give him any publicity, we learned that One of the commitments agreed with Brussels is to extend the period for calculating pensions, which this year 2022 will already be 25 years old. The intention is to raise it up to 35 years. This is a reasonable measure that adjusts what is charged as a retired person, to what has been contributed during the entire working life, but it supposes, in most cases, a cut in the benefit that is going to be received. The normal thing is that a person has lower wages and, therefore, contributes less at the beginning of his working life than at the end. And in fact, if Brussels asks that it be done, it is because it will mean savings in pension spending. The worrying thing is that they try to deceive us and we are told that there will be no cuts, that cuts are only made by others.
And it was not especially successful either Pablo Casado accentuating that catastrophic message. It is true that there are dark clouds on the horizon, it is true that inflation and the shortage crisis can take their toll on us, it is true that we must be more careful with expenses and not leave that poisoned inheritance to our children. But Spain is not bankruptNot least because neither the ECB nor Brussels would allow it, and we also have a unique opportunity with European funds. Not everything goes to weaken the contrary.