"From the Nautical there will always be a world champion"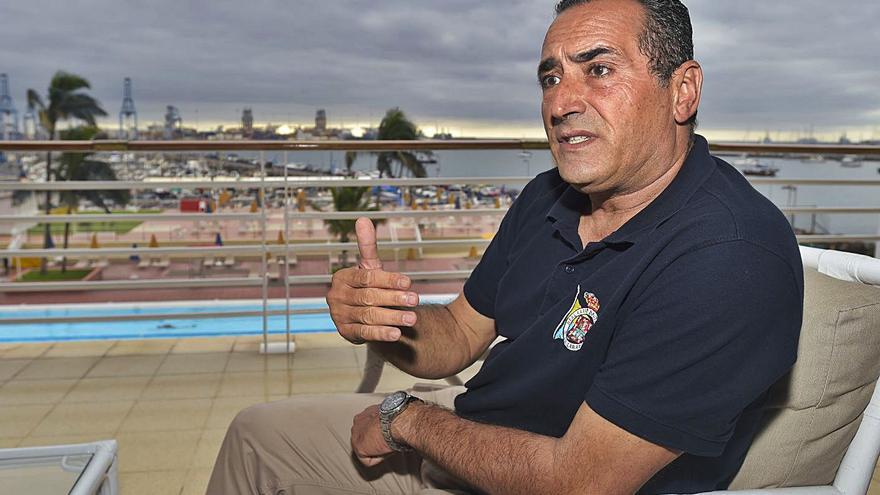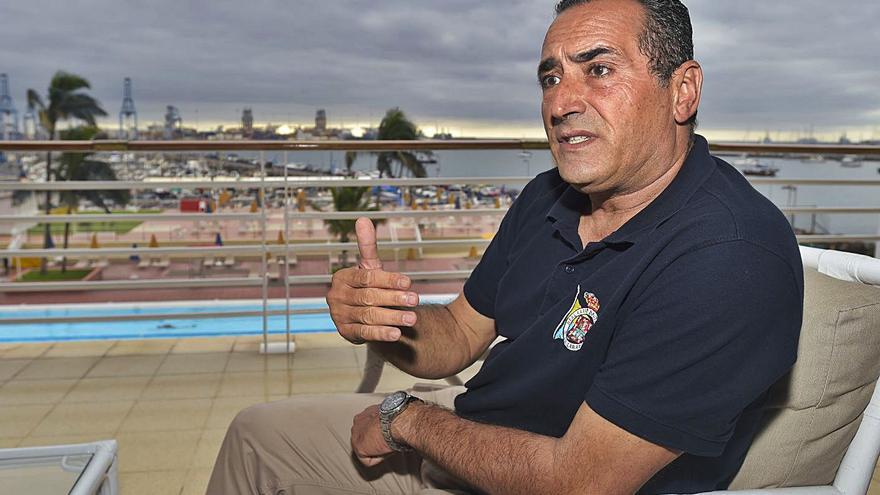 What balance do you make of your management after 18 months of work?
What I have done has been to generate more activity; More children to sail and enjoy the water. This summer there has been a record of new children. 500 minors have passed through the Optimist and Windsurfing school, of which 70 have started in the quarry. That number had not been achieved for a long time, it is a very important volume for the Club.
And as a member of the board of directors?
We are a very young, very active board of directors. We are doing a very thorough job in all areas. The Club needed maintenance improvements both in the facilities and in the marina. We have done it even when we were in lockdown. There were carpenters here, it was varnishing, a lot of cleaning was done; we are leaving the Club suitable for members and for those who come.
How has the health regulations of covid-19 affected the Club's routine?
This crisis has been bad for all of us, in general, due to the uncertainty that it has generated. During the confinement we did virtual regattas to entertain the members, we guarded their boats and sent photos to the owners so that they would not worry because no one could come here. When we open the facilities we implement a sanitary protocol; we use masks at all times; Also in the dry dock, members must request a time to use the gym, which has an established capacity of no more than ten people, to be able to clean it after use and for another group to enter. In short, we are following the established protocol and we are complying with it to the letter.
What projects are you involved in for 2021?
In 2020 we had two Spanish championships scheduled in July, which have had to be suspended due to the coronavirus and extended for next year. For 2021 we have also achieved a third championship in Spain and we have requested another, which is pending approval. This last weekend [3/4 octubre] We have achieved two Spanish championships, both in women and men, and also in adapted sailing. The latter is something that people may not be aware of, but at El Náutico, thanks to the collaboration of the City Council, the Cabildo and the Canary Islands Government and subsidies, we can help people with mobility problems navigate. We have boats adapted for this and teachers and staff who teach how to navigate very easily. They do not have to be members, we give them a sports pass for which they pay a fee. El Náutico is a social club but we work for the city, and this is a social issue, like others, in which we are also involved because we are open to the city. Right now we are preparing for the Canary Islands Sailing Week -4/8 December-, to which many world champions and gold medalists will come, which will be done with the security protocol established by the Spanish Sailing Federation. We are promoting the city to be a winter training base for European athletes since we sail 365 days a year, with good weather and a good sea. That is why we are one of the most successful clubs in the world; we have the best conditions to navigate. All the children who can should practice this sport because a champion will always come from here. The Island Sailing Federation moved 7,000 children last year, some of them ours. And to the best, because not everyone has the conditions to navigate, we open the doors for them and they are sailing with our coaches, even if they are not members of the Club, with that sports pass that I mentioned before.
Will it be the last event of the year?
No, we also have the Aetius Trophy for the Optimist class, which will bring together about 70 children from different points -26/29 December-. We even have a boat to lend in case you can't bring it.
How do you see the Tokyo Olympics, postponed to 2021 by covid-19?
We have a Canarian representative, Patricia Cantero, and four more sailors are at stake for the Games: Ángel Granda, in RCX, and Joel Rodríguez, Joaquín Blanco and Martina Reino, in laser ilka 6 and 7. This year we have obtained a score of podiums in the Spanish Junior Sailing Championships in various categories. Nine of them have been gold. El Náutico is going to continue working to continue giving world champions, but we also want to bet on canoeing; a sport that has grown a lot in recent years, and of which we also have a world champion: Esteban Medina. The club has an important track record in this sport. Here are about 50 members who practice it, who train with Esteban and Sara.
Is there a quarry in the club?
Yes Yes; there is. But we can't always have the children we want. Safety at sea is paramount for this Club and to navigate you have to do it properly, with the right people and with the correct equipment. Now we have 26 coaches and 26 boats. We have support but for us transportation is a big problem when we participate in regattas outside the Islands. We have to take the ship in a container to Cádiz, Valencia or Barcelona and, from there, we move. This cost is borne by the Club and the Federation but we would need more support for this sport to continue on the rise