From the Badajoz market to the Ukrainian border to help refugees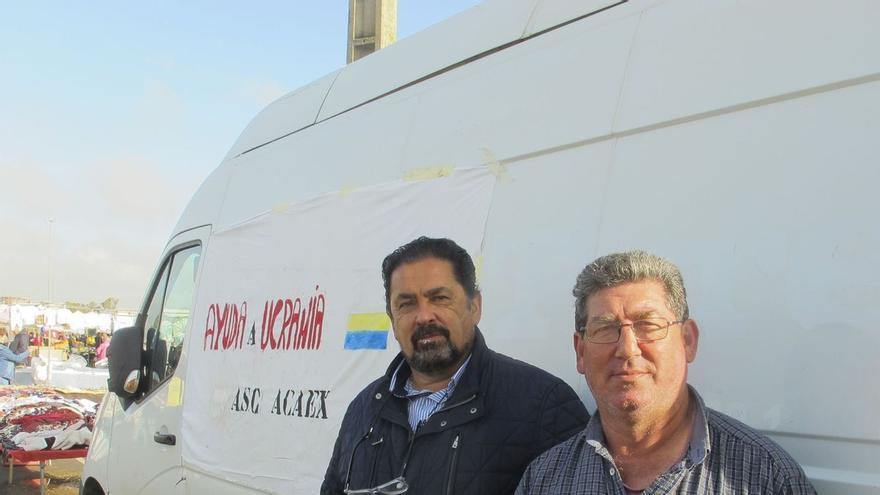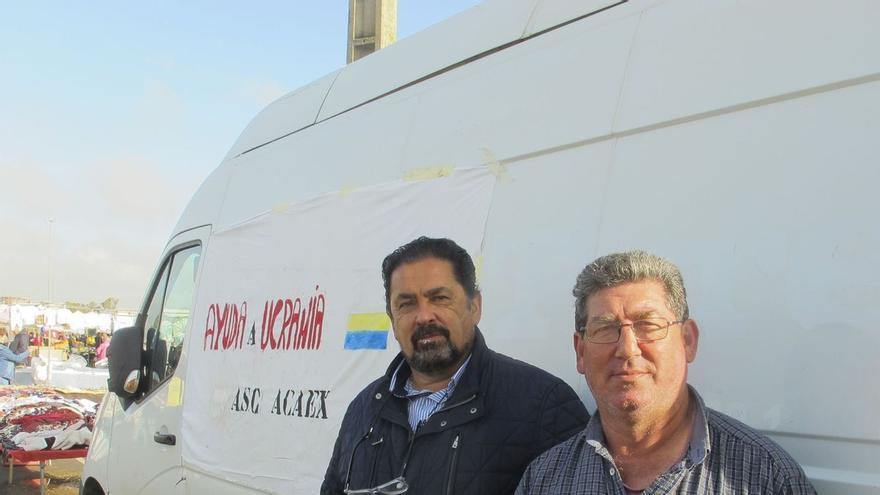 The flea market merchant Badajoz Pedro Montero does not know exactly where he should go or what he will find, nor does he know English (let alone Polish or Ukrainian), but tomorrow will take his large van and, together with his wife and a friend, will travel the 3,400 kilometers that separate him from the border between Poland and Ukraine for bringing products to refugees suffering from russian invasion.
"Before the images that are seen one cannot remain indifferent", He explained this Wednesday to Efe next to the stall set up at the Badajoz market on Tuesdays where he has collected the products donated by merchants and users, who will be joined tomorrow by those obtained today at the Mérida market.
Other merchants help in the collection work, among them the president of the Association of Street Merchants of Extremadura (Acaex), Julian Cruz, entity that promotes this initiative in which they will send "coats, wellies, diapers, pants... everything that is needed".
Pedro Montero, a resident of Puebla de la Calzada (Badajoz), confesses that the initiative arose after a few days ago they gave him hygiene products As part of the work he does for various social entities in the region and, last Friday, seeing the images of the drama in Ukraine, he decided to take these products and all the belongings that fit in his van to the border with Poland.
That same day he told his wife "next week we are going to Poland" and, although she asked him "if he was crazy", just at that moment he decided to accompany him.
The Extremaduran merchant will leave his town on Thursday afternoon, plans to sleep that night on the border with Franceand from then on "for the duration of the trip" without knowing what he will find: "I go with the thought of finding myself even what I do not expect...".
Its objective is to search on the ground for a NGO Spanish and stay there a couple of days "to help as much as possible, make meals, give comfort" and above all find the necessary entities to make future trips "with more safety and above all with more vehicles".
Julián Cruz has said that the work of Pedro Montero is fundamental, because the association has contacted many entities, "but in the end it is true that you do not know where or to whom the products will go, and in this case there is this certainty".
The initiative has left no one indifferent and for this reason the morning has been a continual evolution and calls from "Peter! Peter!" to ask him where to leave the products, in which customers have collaborated, although some regretted not having found out about the initiative beforehand to have brought clothes or other belongings from home.
"Everything that is done is essential," he says. Maria Rodrigueza user of the market, who agrees: "what is seen on television cannot leave anyone insensitive".