"From Thales we promote technological collaboration between Spain and France"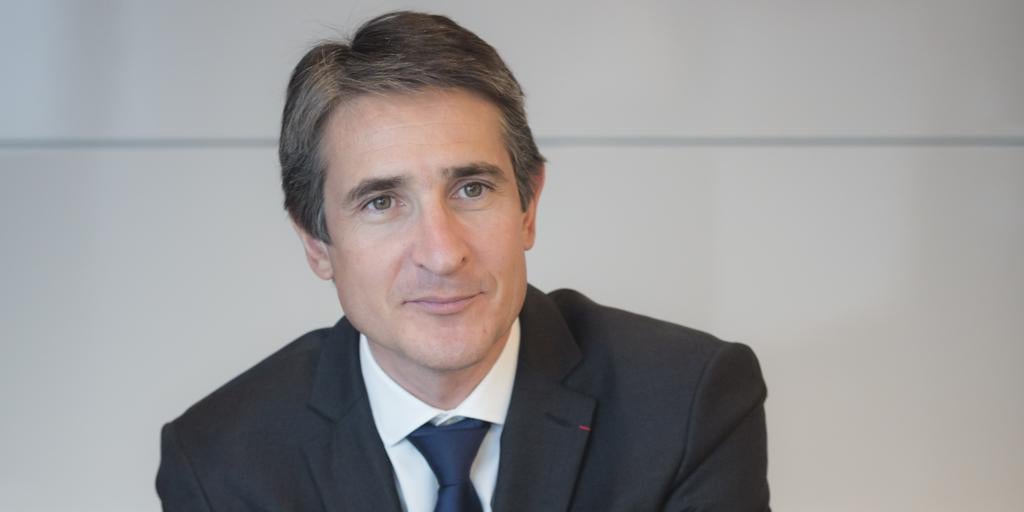 Updated:
Keep

For six and a half years Patrice caine He is the helmsman of the French technology group Thales: 83,000 employees in 68 countries around the world, including Spain. Its main lines of business are rail transport and 'smart' mobility, digital identity and security, aeronautics, space and defense and security.
Your applied technologies? Sensors, connectivity, biometrics, artificial intelligence, big data, cybersecurity, digital payment, protection of software, drones … and a long etcetera in continuous evolution: «Ten years from now we will have the second quantum revolution. It will expand the connectivity or perception capabilities of the sensors at speeds hundreds or a thousand times faster, "the executive advances during a video call conversation with ABC.
The French State participates in Thales with 25.7% of its shareholding, while the French aeronautical company Dassault Aviation (Rafale fighters or Falcon planes, for example) owns 24.7%. The remaining 49.6% is free float on the Stock Market (CAC 40 in Paris). It has a market capitalization of 17,354 million euros and Covid's 2020 weathered it with net profits of 937 million euros (33.3% less than 2019). "We did relatively well, as although civil aerospace activity had a severe impact, 90% of the remaining activity had good rates. In addition, we generated a cash flow of 1,000 million euros ".
How do you foresee this 2021?
Aviation aside, the rebound is there. We expect growth in 2021 and subsequent years in defense, rail transport, digital identity or space activities. We look to the future with confidence.
Do you believe in a 'V' recovery for Europe?
For the markets in which Thales is present there is no crisis situation. For example, in the defense sector Western governments continue to invest. Cybersecurity is not in crisis, I would say the opposite. The pandemic has revealed the need to encrypt communications. It is difficult to speak of recovery from this perspective.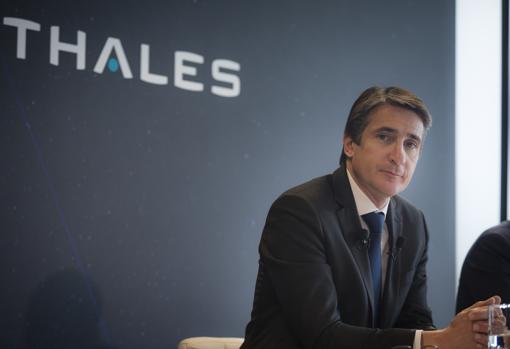 What is the presence of Thales in Spain?
The same type of activities are found at Thales Spain and we have one of our centers of excellence. At its scale, it is a "mini Thales." With a presence since 1967, we employ 1,500 workers in 11 work centers and generate a sales volume of over 300 million euros. One of the most important characteristics of Thales España is its export capacity. We create value in Spain by exporting more and more, around 40% of production, to countries such as Turkey, Egypt, Morocco, Greece, Latin American countries, etc. The Spanish domestic market represents the other 60%. Spain is one of the main countries of the Thales group, with a solid technological and industrial background.
Spain will benefit from post-Covid recovery funds from the EU in some 140 billion euros. What is the company's strategy to qualify for these funds?
Like any Spanish company, Thales España has many proposals and good ideas. We have sent 16 expressions of interest to promote digitization in transport, security or space activity. We are looking forward to participating in the rebound of the Spanish economy and accompanying the political vision on the economic future.
One of its clients in Spain is the Ministry of Defense. What possible contracts are Thales Spain immersed in?
We have two communications modernization proposals on the table. The first offer is on Synaps radio, with state-of-the-art software. The second, to connect vehicles with each other with the Nexium 'cloud': it is a defense 'cloud' that offers the Armed Forces the tools they need to analyze and share information in real time. In addition, we aspire to the radio contract for the new 8×8 vehicles of the Dragon Land Army, with the Synaps-V radio.
Do you think that the EU is facing its great opportunity to create an autonomous defense industry with the funds of the Permanent Structured Cooperation?
We are facing a great opportunity for two reasons. We have the decision of the EU to allocate, for the first time in its history, funds to projects to strengthen defense capabilities; Furthermore, these initiatives can be developed by several countries. For example, we have the cooperation of Spain, France and Germany in the case of FCAS (future European combat aircraft). Also the Spanish-French alliance with software-defined radios (SDR), a program that the two governments discussed at the last Bilateral Summit and in which Thales and Indra are cooperating. In other reference programs we are already collaborating with Navantia or Airbus. Therefore, from Thales we promote and see opportunities for technological collaboration between Spain and France.
Do you consider the possibility of other alliances or an acquisition in Spain?
Yes, there could be a possibility but it does not mean that we have it in mind now.
The rail transport sector is its large business unit in Spain. What prospects do you have for the next few years?
There is great potential. First of all, we want to continue contributing to improving the safety of high-speed or regional lines, also in meters. Our goal is for these transportation lines to be more efficient. We also see great potential in the so-called digitalization of the railroad to make maintenance more predictive, make mobility smarter or analyze all the data we provide to avoid the accumulation of passengers … The liberalization of rail transport is another opportunity.
Where do you think the technology will go in the next few years and the business opportunities for Thales?
In the next five years the main technologies are related to artificial intelligence, analytical data, cybersecurity or biometrics. They are technologies that we already have and that contribute to the digitization of many of our clients. For example, contactless payment through biometrics or border crossing at airports also without contact and thanks to biometric parameters (we already have a demonstration at Madrid airport to do the 'check-in', security and contactless boarding). In the ten-year period, I would mention what specialists call the "second quantum revolution": quantum computing, quantum sensors and quantum communication without the information being intercepted.