from tears to tribute to Kobe Bryant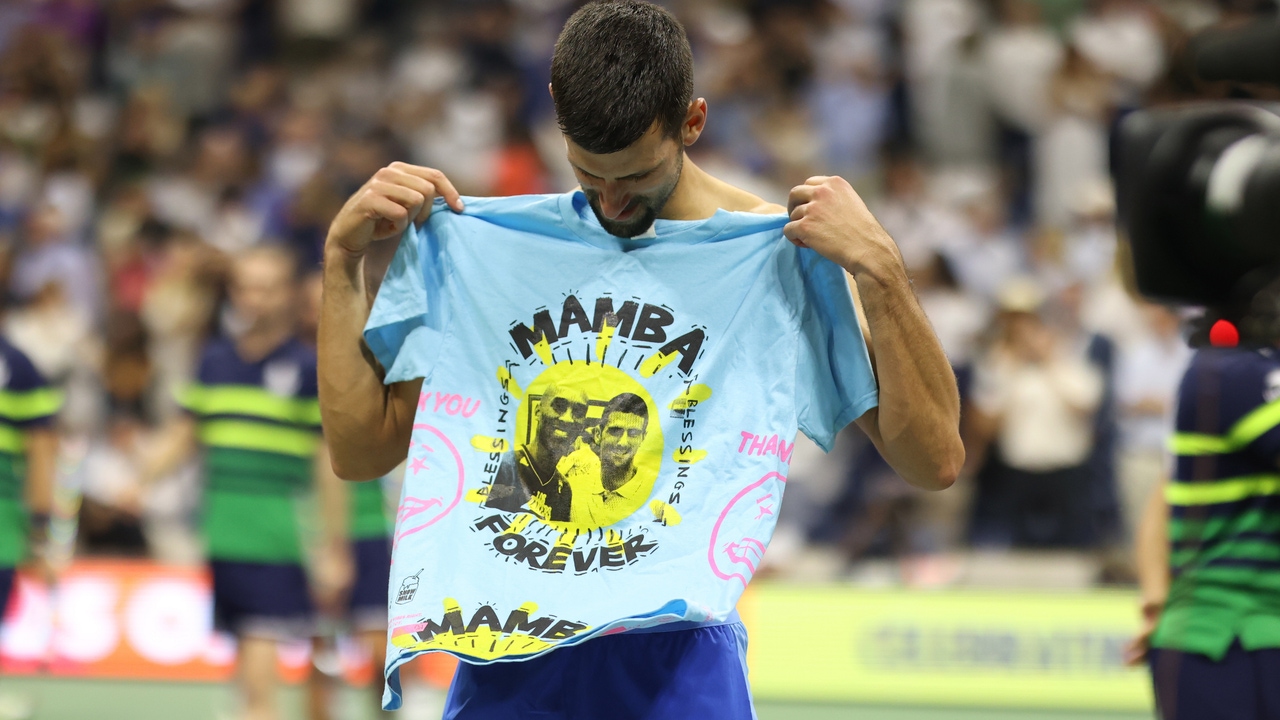 The last right of Daniil Medvedev It went to the net and Novak Djokovic didn't have a crazy celebration at that moment despite what he had just achieved. He made history by winning the US Open, his 24th Grand Slam, but he walked to the net, greeted his rival, and walked to the chair, almost as if nothing had happened. Don't worry. Relaxed.
Then, excitement broke out...
When his name was announced as the winner over the loudspeakers, he went to the middle of the court and threw his racket into the air. Then he fell to the ground, on his knees, and rolled into a ball and the tremors came, the tears, even if it wasn't inconsolable crying, with the enthusiastic audience.
The first person the Serbian wanted to celebrate with was his daughter Tara. Her wife approached her at the foot of the court and they embraced each other in a beautiful hug. Later, in his box, he already received the congratulations of his team and his relatives, he even joked sitting for a while as if to say: "I'm staying here"; because the meeting had been very physically demanding.
Back on the court, he had a surprise in store: a shirt with the number 24, which are the Grand Slams that he has won, and one of the numbers worn by his friend Kobe Bryant (the other was '8'), tragically deceased. in a helicopter crash in 2020. "Mamba [como llamaban al jugador de los Lakers] forever" (Mamba forever), could be read.
Later, Djokovic explained the reason for his memory of Kobe: "I thought about doing this if I won the tournament, but I didn't tell anyone. I thought about it seven days ago. Kobe was a close person, he always talked about the winning mentality "Whenever I needed it, I had his support. This was the number he used when he became a legend and I think it was a nice recognition to have him present today," said the tennis player with the most important titles in history.
"I don't know where to start. Obviously, this means everything to me. I think I repeat myself, but I have to say all the time that I'm really living my dream as a child," Novak also said, who in the thank you chapter always finds a place for his own: "I fell in love with tennis. No one in my family had ever played tennis before. It was quite a decision, I have to say. But I had the incredible resilience and faith of my parents and everyone around me This trophy is as much yours as it is mine, this is also your success. I love you".