From school to theater to forget the La Palma volcano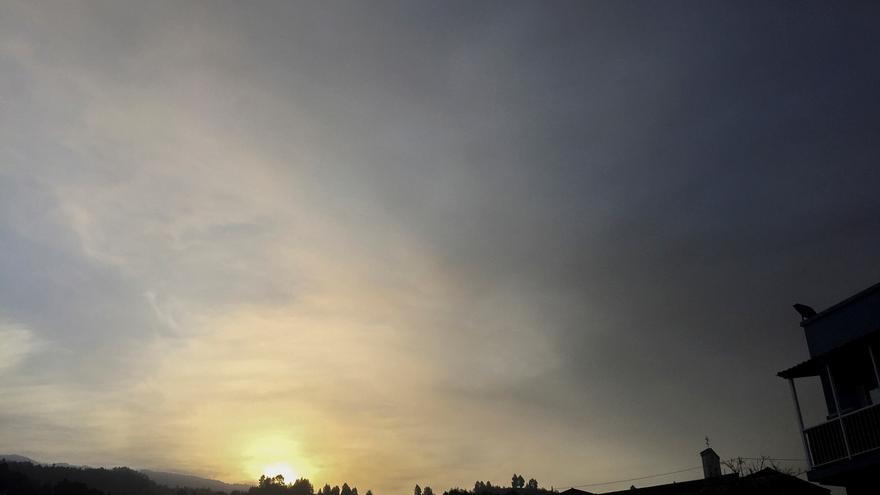 It is breakfast time and the schoolchildren from the La Laguna school are visiting to go to the Circo de Marte Theater in Santa Cruz de la Palma, where at Cumbre Vieja volcano who has marked his day-to-day life for 57 days, neither seen nor heard.
The staff of the Capital City Council has provided them with a small snack before starting the show and one of the children, when lowering the mask to start eating, inspires and highlights: "What cleaner air!".
More than 450 nursery and primary school students residing in the Aridane Valley They have come to the theater this Monday with their schools to get out of the environment in which they live since the eruption began last September. This initiative of the Santa Cruz de La Palma City Council, financed by the Cabildo de La Palma, has offered eight schools of The Plains of Aridane and Step a day of theater, transportation and breakfast completely free.
Melissa hernandez, Councilor for Education and Culture of the Capital City Council, explains that "the objective is not only to allow them to disconnect from the stressful climate in which they live, but also to publicize an emblematic space, such as the Circo de Marte Theater, and works of interest cultural and educational ".
On a day when suspended ash has worsened air quality from the western part of the island, especially in Los Llanos de Aridane, this excursion has been a much-needed respite for the mental and emotional health of the little ones, according to their educators.
"For the children, crossing to the other side of the island and leaving the environment of ashes already seems surprising," a group of teachers from CEIP La Laguna, a school relocated to the El Retamar cultural center, tells Efe because the washings have affected your usual facilities.
For more than eight weeks the Cumbre Vieja volcano is constantly expelling lava and ash and this emotionally affects minors, some of whom have lost their homes and others are waiting for what may happen to their homes.
This situation has caused an atmosphere of restlessness and irritability in the classrooms that the schools try to solve with all the organized outings that they can offer, since it is the best way to "work joy", explain some of the teachers.
The initiative will be repeated next week with a musical programmed for children and young people aged 8 and over, with the aim that all possible students have that moment of fun and culture away from the volcano.
As the performance is about to begin, the curtain opens at the Teatro Circo de Marte and the music of "Las 4 Estaciones de Vivaldi" changes the faces of some children whose lives have been marked by the roar of the volcano for two months.