From Russia to Pontevedra for religious persecution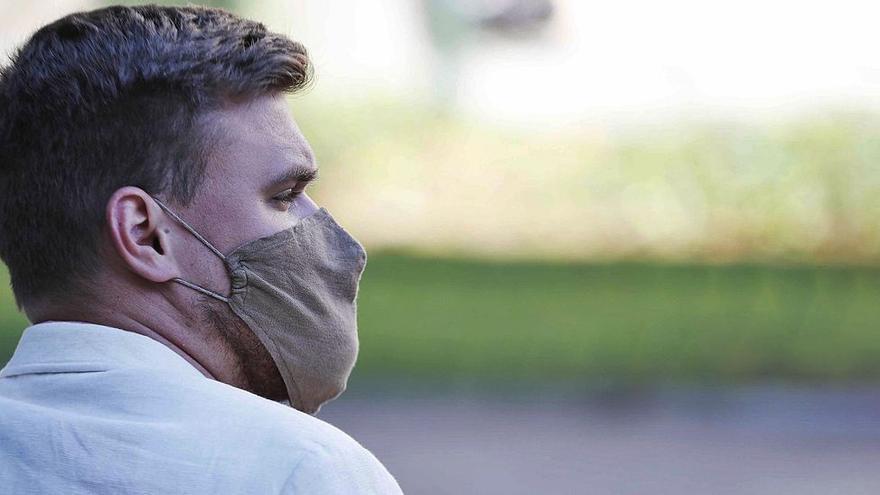 "Many are suffering torture for practicing their religion"
For Boris, his wife, and his parents, the road to landing in Cangas has not been easy, where they feel fully integrated, and very grateful to have been so well received. A year after their congregation was banned, they made the difficult decision to catch a plane bound for Madrid. "I did not come looking for a better life because I had a good job, my own car, and living place. But living in fear is not living. Fearing that they will knock on the door at 5 in the morning, they will take you out of your bed to interrogate you, beat you or torture you, and everything, to finally end up in jail, as happened to several colleagues, was not an option for me. I sold my car to get some more money for tickets, and spend the first days here, "he explains.
Extremist law, law for everything
Meet, both in person and virtually, organize meetings to read the Bible or any other activity that may be associated with the normal exercise of their religious practice, is considered extremist. "Already in the Soviet Union, more than 9,000 Witnesses were deported to Siberia. During the 90s, the situation eased, but in 2002, after the attacks of September 11, the Extremist Law was approved, which is very unspecific and in which everything that does not agree with the ideas of the government fits. The UN, through its high commissioner, Michelle Bachelet, It requested up to three occasions that it be reviewed, and on the contrary, it was modified and expanded to apply it arbitrarily, "says Tizón. In 2017, at the meeting that Angela Merkel, then president of Germany, and her Russian counterpart, Vladimir Putin, they maintained in Berlin, the chancellor expressed her support for the minorities that live in Russia. "I have asked Putin to exert his influence so that minorities and Jehovah's Witnesses are respected," said Merkel.
"They searched my parents' house; they took my father away. They interrogated him, and then they left him two hours walk from his house "
Boris, along with his wife, were the first to arrive in Spain. A year later his parents would. "We ask for political asylum in the police. We were at the beginning in Madrid. The Samur helped us with the accommodation until the Refugee Assistance Commission (CEAR) put us in a social program that lasts six months in which they help you rent a house, Spanish courses, and with your basic needs. From there they assign you a destination in which to start a life ", he highlights. They were assigned to Vilagarcía, but the cost of the rents were high and it was then that they decided to move to Cangas. "The prices They are more reasonable and Vigo is next door. I could find a job easier. " Meanwhile, in Russia things were getting worse for his colleagues, and also for his family, who have had to suffer the consequences of Russian police actions, due to being a Jehovah's Witness. Boris recounts an episode in which his father ended up in hospital for two weeks after a raid on his home. "They searched my parents' house, and they took things as absurd as some notes from my mother in Spanish because I was doing a basic Spanish course for when they came to visit me. But they also took my father. They interrogated him, and then left him a two-hour walk from his home. He is 70 years old and has a lot of tension problems. When he got home, he was very ill and had to spend two weeks in the hospital", the Mint. It is when his parents decide to leave Russia as well. "Adaptation has been more difficult for them. The language, the bureaucracy … I always say that I have two children, one in their 50s and the other in their 70s. But now they are much better. I am very grateful to this country ". Remember, when landing in Madrid, before looking for accommodation, he looked for the addresses of the meeting rooms of the Witnesses. "I wanted to feel that freedom in community," he clarifies. It didn't take Boris long to find work. He is currently dedicated to the ICT sector, and works for a company developing web applications.
"Now I practice my religion in freedom. My life is here and I can be useful to this country "
In Russia there are approximately 175,000 Witnesses, and their position in social and political life in any country in the world is always the same, be neutral. "We do not vote, but we accept the government that wins, we respect its rules, and we pay our taxes like everyone else," says the provincial delegate of the congregation. And they believe that it is this neutral position that annoys an authoritarian executive who is "attacking human rights in a flagrant way." "Now I practice my religion in freedom. My life is here and I can be useful to this country ", he emphasizes. Due to the situation of persecution that the thousands of Russian members of the congregation are experiencing, Jehovah's Witnesses have filed 66 lawsuits with the European Court of Human rights, and many of them have been paralyzed for years. "In this way, without any body pronouncing itself at the legal level, it contributes to this situation becoming encrusted and worsening even more and its end is far away", insist from the provincial delegation.