From Kabul to Barcelona, ​​the escape from hell of an Afghan family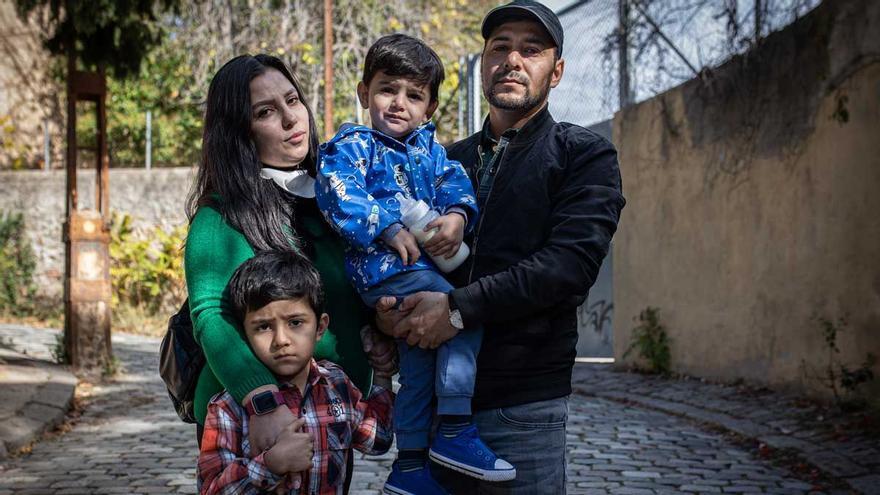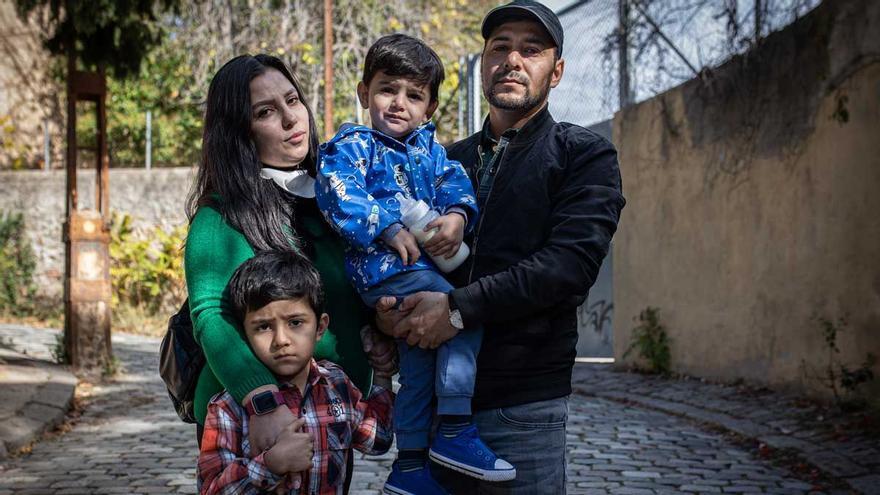 Between the man belonging to the Afghan upper-middle class and the man who, crestfallen and manifestly concerned, already has the status of asylum seeker, only weeks have passed and the rise of the Taliban regime to power in Afghanistan, synonymous with the scourge of freedom of press. "We expected it but not in that way, we did not think that Kabul fall so fast", affirms Feridoon in reference to the fragility of a government that collapsed in a sudden way as soon as the president of USA, Joe biden, withdrew US and, by extension, international troops from the country.
And it came, he says, the longest night of his life. Beside him, his wife, Nooria Fakhree, 30, a doctor and university professor, nods as she tries to distract two children, especially nervous since their entire world was blown up. The couple is a non-practicing Muslim.
"I have always worked on issues related to girls' education in my country, I have three hundred documentaries and I did not know what was going to happen the next day", he recalls still frightened to add:" The first reports of journalists and writers disappeared and murdered arrived and we decided that it was time to leave the country. "Not before, as he has registered on his mobile phone, burn all their accreditations press and their jobs more likely to annoy the new regime. "The Taliban are murdering journalists," he denounces.
Help from Reporters Without Borders
Feridoon did not waste a minute knocking on all doors and pulling contacts. The mediation of Reporters Without Borders (RSF) worked, which has managed to remove 15 journalists from Afghanistan, 10 bound for Spain and the other five to different European countries. On August 21, Feridoon and his family were already included in the list of the Spanish government to evacuate from the country. With the pass in their hands, they tried to get to the Kabul airport up to three times mired in a brutal chaos and violence , whose images went around the world. Eventually they gave up given the harshness and danger it posed to their lives.
After selling belongings -electrical appliances, carpets, the car ...- and paying an exorbitant price - $ 1,500 per person-, bought a plane ticket to Islamabad, capital of Pakistan, where they were collected by RSF-France and, from there, to Spain.
Barbarism at the airport
One of the most shocking moments in this family's story occurs when they recall the failed attempts to access the kabul airport, under control taliban, including a massacre after an explosion that killed dozens of people. "I tried to prepare my son by telling him that he would see a blow or someone tired and sick, but what we found there surpassed the worst I expected," says the journalist while his wife cannot even speak on the subject due to shock. Now when his eight-year-old son draws, he paints dead people on the ground and weapons. They spent hours in virtually non-moving queues, beaten up by Taliban guards, and watching people collapse from sickness and exhaustion. Sometimes they fell dead.
The two members of the couple share the feeling of going through a extreme emotional situation. Immense joy for being safe with his children and deep sadness for what he lived and what he left behind - parents, brothers, friends ...-. Engaged in procedures such as registering, finding a school for the children and other procedures typical of asylum seekers, they have their minds set on the closest relatives who seek to leave the country and dream of the day of their reunion.
Without wanting to underestimate the help received so far, Feridoon ayran pray that it does not stop there: "We need a flat where we can live as a family and the possibility of recovering our professions and our lives." Aware that peace in Afghanistan is not looming near, Nooria Fakhree, who studied medicine by candlelight due to the constant power outages in Kabul, does not hesitate to say: "Spain is our second home."