From idea to business: what training is needed to develop a solvent 'app' | Innovation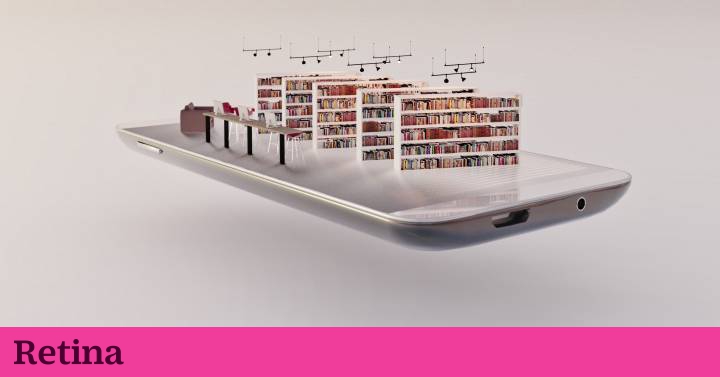 In schools, institutes, universities, specialized centers, business schools and even in large companies: programming languages ​​are already a subject in the classroom. In line with a heterogeneous training offer, the motivations of the students are also very diverse: from those who lazily face compulsory education to the professional who simply seeks to better understand the guts of the digital economy. But many others have in mind a very specific application of programming languages: the development of applications for commercial exploitation.
Knowing the main programming languages, such as Java or Python, is the first step for any entrepreneur who wants to create a solvent 'app', a step so important that it sometimes overshadows the other training needs. "It is not a matter of programming and point," explains Abraham Gutierrez, Professor of Computer Systems Engineering at the Polytechnic University of Madrid, but "programmers and developers tend to think that everything that does not enter their field can be ignored."
Error. From a technical point of view, the creation of an app is a two-sided coin, programming and design, which includes both graphic design and User Experience (UX). And the list of knowledge that must be handled does not end there.
A contest to stimulate the development of 'apps'
You can now present your 'apps' to the third edition of the #StartMeApp contest, organized by Huawei in collaboration with EL PAÍS RETINA, which will be held next March.
This year more than ever, the undisputed protagonists with mobile applications. The basic requirements do not vary much compared to previous editions: a specialized jury will evaluate the candidate apps and will look at the most original, useful and viable proposals. Enter here to participate: https://startmeapp.es/
Gonzalo Illesca, Corporate Training Manager at the Talent Garden digital school, adds to those two faces a third, digital marketing, the ability that will allow the 'app' to excel in the competitive world of digital 'marketplace' among which are the known Appstore and Google Play and, others like the Huawei App Gallery. "The user has to find the' app 'inside the store, and that's not easy," he explains. To achieve this, it is necessary to "appear in certain networks, resort to' influencers ', move in interest groups, succeed with the policy of discounts for the installation of the app… These are skills that must be developed," he says.
That digital marketing almost always needs a budget. Gutierrez says that many times he finds university projects that have not even taken into account the costs of his application, for example, by renting space in the cloud. They don't pay attention to the costs, nor have they spent too much time on income. "Your programming knowledge may be enough to create, for example, a digital calculator. Very good, but are you going to be able to make money with that? " Therefore, the first thing he tries to explain to his students is that "they have to ask themselves if the idea they want to develop makes commercial sense. Is there a return on investment? "He asks. In this sense, the option arises to contemplate others marketplaces as the Huawei App Gallery that will help increase the reach and visibility of the app in other markets
Consequently, one must have knowledge in three areas -programming, design and UX and digital marketing-, in addition to a moderately worked business plan, to develop an application that can, hopefully, generate income. "It is not easy to create an Angry Birds", summarizes Gutierrez, but the reward for trying is worth it: Rovio Entertaiment, the company of the application of angry birds, created in 2003 by three students from Helsinki, is worth today more of 350 million euros.
From ESO students to 100% recycled professionals
Programming began to sneak into compulsory education in Spain in the mid-decade, with pioneering experiences in communities such as Madrid and Navarra. Since then, it has become widespread, but "we are far below the EU, and especially the Anglo-Saxon world, in this area," Gutierrez laments.
Currently, these first teenage pinitos, with programs like Scratch, have continuity in universities and in all kinds of unregulated training centers. "We all have the same objective, that students find their place in the labor market," explains Illesca, of the Talent Garden digital school, but obviously the university approach is more academic and that of unregulated training more utilitarian and flexible, in A particularly changing environment. "If we work with an Ibex company, we teach its people the programs they use, of everything that can be in the market," says Illesca. "We usually train established professionals who have a pragmatic vision, but among our students there is everything: we are training a dentist who has just arrived in Spain and has decided that in this new stage of his life he will totally reorient his career ", They explain from Talent Garden.