From Guanarteme with love: The capital of Gran Canaria, with the Spanish National Team in the Eurocup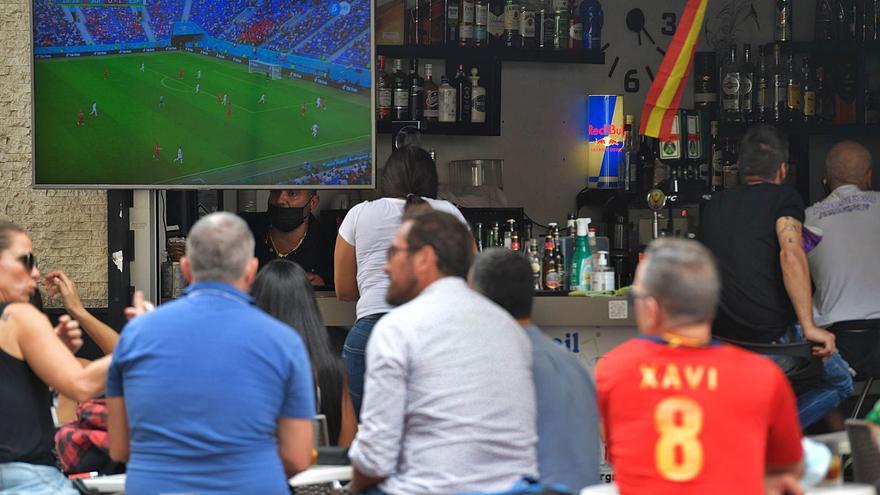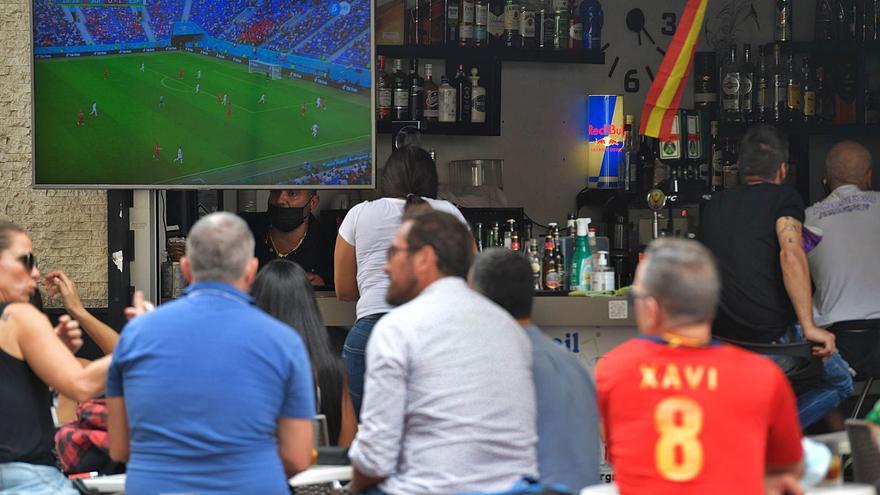 To Plaza Farray, one of the enclaves where football lovers congregate to crowd in front of bars such as Fat Frank or La Taberna Chica for the battle on the grass, they also did not miss the appointment of the quarterfinal match between Switzerland and Spain of the Euro disputed yesterday.
The managers of both venues showed their satisfaction at having almost 75% of their tables reserved. "Little by little we are recovering, hopefully everything will be the same again, but now we have to maintain the rules so that there are no problems with the police," said the manager of the Taberna Chica before the match between the Swiss team and The Red.
The emotion of the match was palpable during the 120 minutes of play, although in the fateful penalty shootout the nerves appeared among the Spanish fans, and even among four Swiss representatives who gathered in Plaza Farray to see how their team was eliminated. at the hands of Luis Enrique's team.
Excessive jubilation that was also experienced in another of the places with a sports aroma such as The Captain 13, run by an emblem of Granca like Eulis Báez. In the bar of the eternal Dominican captain, fifty fans gathered, along with other illustrious basketball players such as Albert Oliver and Oriol Paulí, to vibrate with the Spanish victory.
The manager of The Captain, Enyer Valdez, adopted Spanish, showed his love for Spain. "In the semifinals, more and better."