From famous to contestant | TV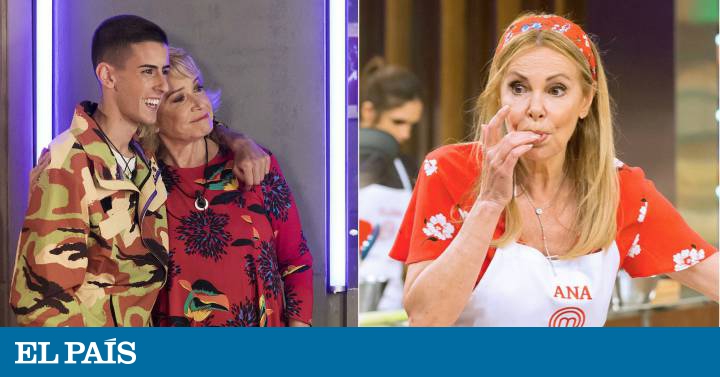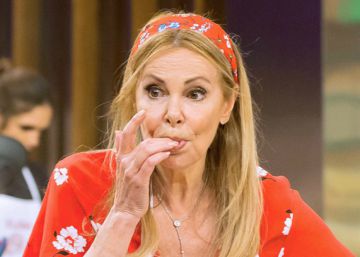 One of the most accurate ways that exist to know if someone in the world of entertainment (and surroundings) is doing well in their business is to see the alignment of any reality of these that are made with celebrities (and surroundings). If he doesn't appear in any of them, his career is going well. If you go out on something whose title ends in VIP or Celebrity, it is time to worry about the state of your bank account, your ego or your mental balance. On Wednesday at 22.00 they started in Telecinco and La 1 dos of these reality television programs whose participants are people who are supposed to know, who knew or who only do not know because the pace at which known faces are manufactured in the 21st century has left exhausted after the eleventh Big Brother.
MasterChef Celebrity Y GH VIP coincide in the commitment to place familiar faces in compromised situations that help us see their ability to get out of practically any brete, or get up to the neck. Today they have to cook fifty sea bass accompanied by elements that are cooked using instruments that seem taken from a hospital or a mechanical workshop, or enter the house through the ventilation duct, something that, if you are not Bruce Willis, it is impossible to do with dignity .
Faced with these bretes, people such as the actor Félix Gómez, the wonderful Yolanda Ramos, the designer Juan Avellaneda, the actress and presenter Marta Torné or Tamara Falcó, a posh icon that seduces the posh people who would like to be able to travel through life without filters and those who are not, but still believe that one day they could become. Meanwhile, in Telecinco, the selection was less intuitive in the eyes of the accidental spectator, as this chain has managed to create its own Vips ecosystem. It is almost impossible not to have to go to Google to know who the majority of the contestants are when they are announced on set. What is clear is that they all know each other and, above all, hate each other. Tired of seeing themselves in the boxes of the chain or in the reserved ones of the discotheques that years ago were in fashion, they have managed to manufacture so deep so that they deserve a position in the program.
In this edition of reality Telecinco's big surprise came from Antonio David Flores, former daughter of Rocío Jurado and, due to his current appearance, cousin of Benjamin Button. There was also Dinio, former Marujita Díaz, who according to her defender on the set goes to the bathroom a lot because she looks fat. And Mila Ximénez, who is that person of Save me You deserve more to try to like him. Try She starred in the best moments of this first gala, the one of the scares and the surprises, that advanced something delinquent until its irruption. He refused to enter the house through a trapdoor and it is very likely that at this time he is already negotiating his departure from that cabin, designed following the principles of the Memphis School, an aesthetic movement that emerged in Milan in the sixties and led by Ettore Sottsass. As is necessary with anything that oozes a minimum of aesthetic or cultural intention is a motive of mockery. "It seems more like Minnesota to me," he jokes on set before the audience, guests and even Jorge Javier Vazquez, who is in better shape than ever. Until a while ago his idea was that he could be a fool who surrounds himself with more fools to appear clever. But, as Juan José Millás said many years ago, someone capable of putting together such a strategy is not silly, but rather smart. It is.
The differences between both products are based on that in MasterChef celebrities are asked to do things and in VIP big brother, things are done to them. Interestingly, despite this almost metaphysical difference the results are similar. In the program of La 1, the visit of chef Yotam Ottolenghi, epigone of haute cuisine based on vegetables, serves as a prelude to the preparation of a vegetarian dish. Juan, one of Los Chunguitos – during the entire broadcast it is difficult to know if it is Los Chunguitos or Los Morancos – he decides to make a salad, which could be described as performance situationist. Unfortunately, the jury does not seem to be very much in favor of Marcel Duchamp being invoked in a serious program and the man takes a severe reprimand in that aggressive passive style that defines the three judges.
In Telecinco, the reprimands are not given by the presenter, but they are cascaded among the contestants. In this regard, the presence of Alba Carrillo is a guarantee that every day chicken is going to have lunch. The girl seems to live in an eternal family Christmas gathering in which she has played the role of the brother-in-law. That role, but with less vinegar and much more Lexatin, is played by Ana Obregón in MasterChef Celebrity, the only one that seems to be in the wrong program. In the end, they expel her, something that does nothing more than explain the wishes of the actress -Neymar should take note-, the only one that deserves to place her interests above those of the audience. A celebrity, not a contestant. At least in his head.
Big Brother VIP 7 It was followed by 2,529,000 viewers and achieved a 24.6% screen share. Better premiere in number of spectators than in the two previous seasons.
MasterChef Celebrity 4 It was followed by 2,142,000 people, with a 19.4% share. The worst premiere of the program to date in number of viewers.
. (tagsToTranslate) famous (t) contestant (t) difference (t) masterchef celebrity (t) gh vip (t) base (t) first (t) ask (t) do (t) thing



Source link