From European champion to having to ask for money on Twitter to continue competing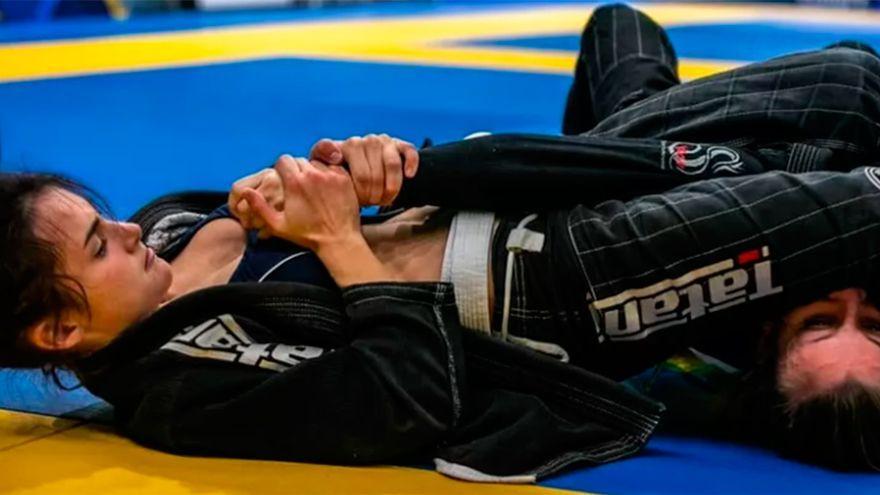 The so-called minority sports does not understand the astronomical figures what moves the soccer, the basketball or the tennis. Many times, moving forward according to which disciplines does not depend on sporting merits but on a host of circumstances that escape talent. It is the case of Carolina Prendes, European champion since the beginning of 2020 of Brazilian Jiu Jitsu. Without sponsors and without any other financial support, it has been forced to start a crowfunding campaign to attend the world championship to be held in Abu Dhabi in less than 15 days.
I did not ask for an astronomical amount, just get the 1,000 euros you need to be able to continue competing. "I know it sucks to have to ask for help, but I would like to go and I don't have many other ways to get the money so fast, thank you very much in advance," the young athlete posted in another tweet.
AND Twitter began to work its magic. In one day and with almost a hundred donations, it has already exceeded its goal with growth and is close to 1,700 euros.
Carolina Prendes in 'La Resistencia'
The small screen sometimes helps put a face on those especially talented people who sometimes don't get the recognition they need. David broncano interviewed in La Resistencia to Carlota Prendes on the occasion of her title. Although the young athlete said at first that she has never fought with anyone out of competition, she finally recalled that on one occasion she was forced to reduce a man.
"That would already sound freaked out, but being you I believe it," joked the presenter before the guest, who clarified that "it was not as strong as it sounds." "The turkey got really heavy with her, she got really close and such", explained the champion while Broncano defined the man in question as "the typical moron." "Very typical," said Prendes, who made a movement to stop his feet. "It was quick. He hit the ground and we were off.", he assured to the applause of the public of 'The resistance'.