'Friends' reunion director explains Matthew Perry's attitude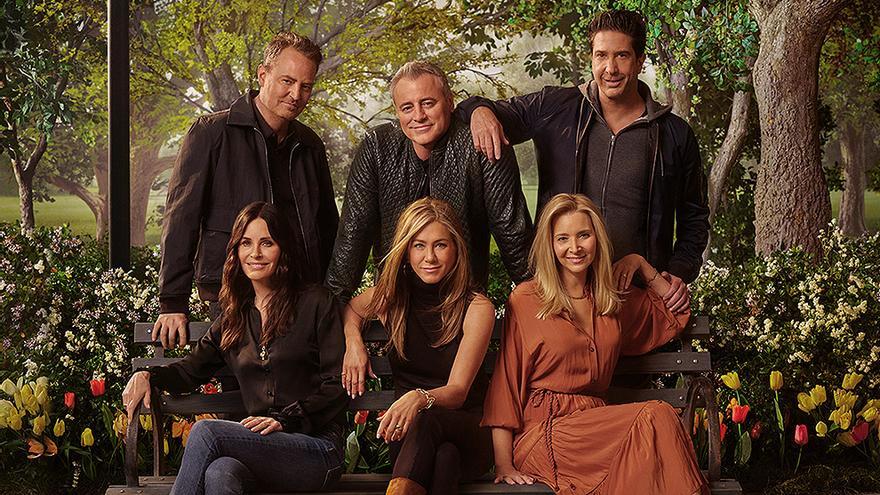 The meeting of 'Friends' sparked numerous rumors about Matthew Perry, which appears serious, quiet and even absent sometimes during much of the special. The actor who played Chandler had problems with drugs and alcohol in the past, so his attitude sparked all kinds of speculation. However, the director Ben Winston has defended the interpreter and has clarified that he is fine.
"He was great. People can sometimes be cruel. I wish they weren't"Winston said on the podcast 'The Hollywood Reporter's TV's Top 5'." I loved working with him. He's a brilliantly funny man and I thought he had some great lines. I felt happy and fortunate to be in his presence and direct him on something like this, "said the director of the special.
Kevin Bright, executive producer and director of 'Friends', also gave his opinion on the matter in an interview with 'THR'. "I spoke to Matthew. It was great to see him again. And what people say is just what people say. I have nothing to say about it, except that it was great to see him. And I I think it's a lot of fun on the special. But yeah, I think it's okay. He seems stronger and better since I last saw him, and excited to move on, "he said.
Perry has previously opened up about his health problems, recounting in 2018 that he had spent three months in a Los Angeles hospital after suffering a gastrointestinal perforation. Was also in treatment to end his addiction to alcohol and Vicodin.
However, according to the British newspaper 'The Sun', citing sources close to the actor, Perry said he was convalescing from an emergency dental procedure to which he had to submit hours before filming the special.