'Friends' returns: this will be the meeting of the six friends in a new chapter | TV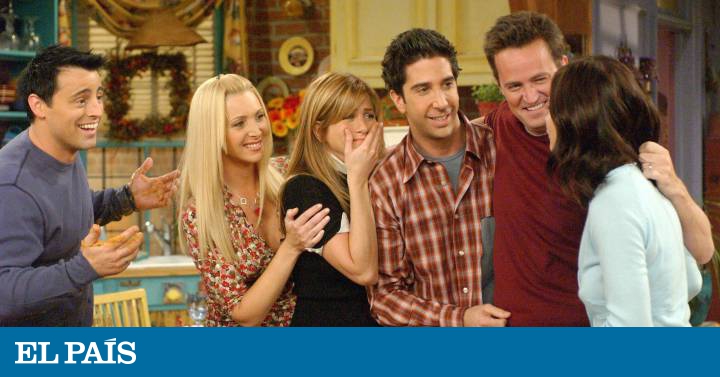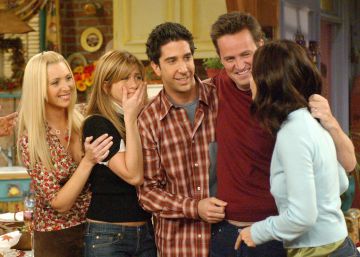 The last time you saw the cast of Friends in the same scene, it was at the end of the legendary series in 2004. Since then, the legacy of the comedy has only grown, first by replenishments and then in the catalogs of platforms like Netflix, Amazon Prime Video or HBO Spain. At the same rhythm, demand grew to see those same faces together again once again. That last wish will finally be fulfilled this year. According to the statement issued Friday night by Warner Bros., the six members of the cast will meet again in a special chapter, in which they will not interpret their already famous characters, but will talk about their experiences shooting the series.
Jennifer Aniston, Courtney Cox, Lisa Kudrow, Matt Leblanc, Matthew Perry and David Schwimmer, the six cast members, will gather on set 24 of Warner Bros, the same one on which it was recorded Friends between 1994 and 2004. The specialized magazine Variety he assures, without naming sources, that each one will charge about 2.5 million dollars for his work, which makes them, once again, the highest paid television actors (during the filming of the last seasons, each one received the then unpublished figure of one million dollars per episode).
Who finances all this is Warner Bros., the original study, which depends on Friends to launch its new platform streaming, HBO Max. The series is one of the most consumed by users of the streaming, and in the US, it can only be seen there (in Spain it is available in the main payment platforms: it is not clear where the new chapter will be, since HBO Max has no clear plans to reach the country).
Kevin Reilly, the content advisor for the new platform, explains in the statement: "We believe this meeting will capture the original spirit, and will unite veteran fans with the new ones." The special will be produced by the creators of the original series, Kevin Bright, Martha Kauffman and David Crane (the actors will also appear as producers) and will be directed by Ben Winston.