Fridman generates a latent capital gain of 406 million with the expansion actions | Companies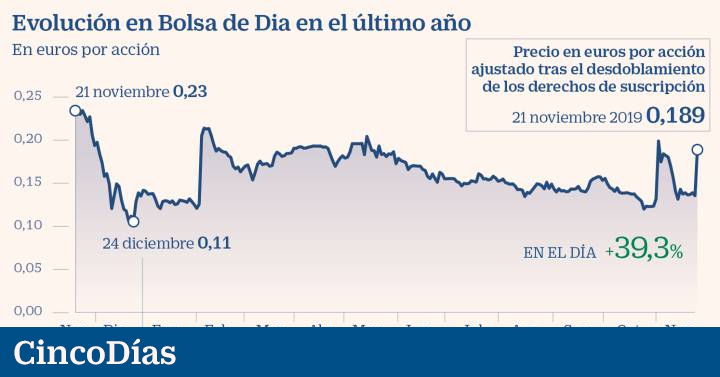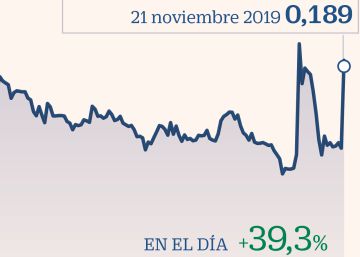 The successful closure of Dia's capital increase yesterday triggered the euphoria in the stock market. The shares of the supermarket group experienced a rebound of 39%, closing the session at 0.189 euros each.
However, the climb reached 0.29 euros during the day for each title, 113% above the close of Wednesday's session, and 170% more than the cost of acquiring an action generated in the course of the capital increase, whose price was 0.10 euros. Only in the final stretch of the day did it begin to correct itself until the value with which the day ended.
Precisely the revaluation of the titles of Dia yesterday in the Stock Exchange has generated significant latent capital gains for the shareholders who attended the expansion. Above all, to which more funds went to it, Letterone, the owner fund already 75% of the capital headed by Russian tycoon Mijail Fridman.
During the process, it acquired more than 4,562 million shares at the indicated price of 0.10 euros, bringing the fund's contribution to maintain its previous position in Dia, which reached 69% of the capital, and increase it to 75% It reached 456 million.
With the rise yesterday, these new shares acquired by Fridman are valued at 862 million, so that the Russian tycoon points to a latent surplus of 406 million pending the listing of them. It compensates part of the previous handicaps.
As indicated by the company in the issuance prospectus, securities born as a result of the capital increase will not be listed until December 2. That day the cascading of more than 6,000 million new shares will take place, which suggests a downward correction in the price, even more so if in the next days it continues with its escalation. In that scenario, and from that December 2, the shareholders who attended the expansion will be able to put on the market the new titles. This is not the case with Letterone, which will maintain its reinforced 75% position with almost 5,000 million shares under its power.
Since the fund entered the capital of the supermarket company, back in July 2017 it has allocated 1,400 million to reach its current position in its capital.
To reach 29% of the shares, it allocated 775 million: in its first acquisition it paid more than 5 euros per share and 3.64 in the execution of the last derivative that allowed it to reach that percentage. Then it allocated 170 million to acquire another 40% during the bid that launched at 0.67 euros per share, to which we must add the 456 disbursed in the recently completed capital increase.
In total, 1,401 million euros for 75% of the capital, resulting in an average price paid for each share of 0.28 euros since that July 2017.