Frenchman Pierre Cherpin, in an induced coma after a crash with his motorcycle on the Dakar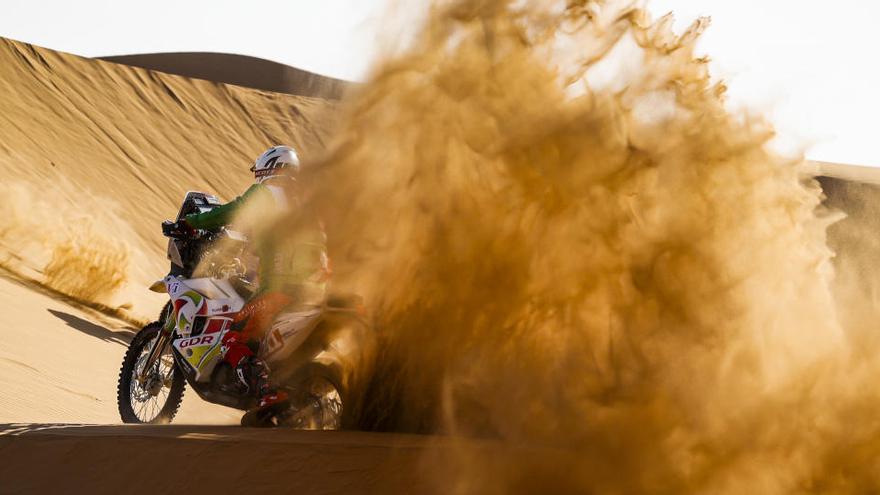 The French motorcycle racer Pierre Cherpin is in an induced coma with head trauma, and has already been operated, as a result of a hard fall during the seventh stage of the Dakar rally, as reported by the organizers.
The mishap occurred at kilometer 178 of the day - the first part of the marathon stage - and He was assisted by other pilots before being transferred to a hospital in Sakaka (Saudi Arabia), where it has already been operated.
Charpin is a non-professional pilot who competes for the fourth time in the Dakar (2009, 2012 and 2015), this time in the Original by Motul category (without assistance).