French justice orders the closure of Renault factories that had returned to work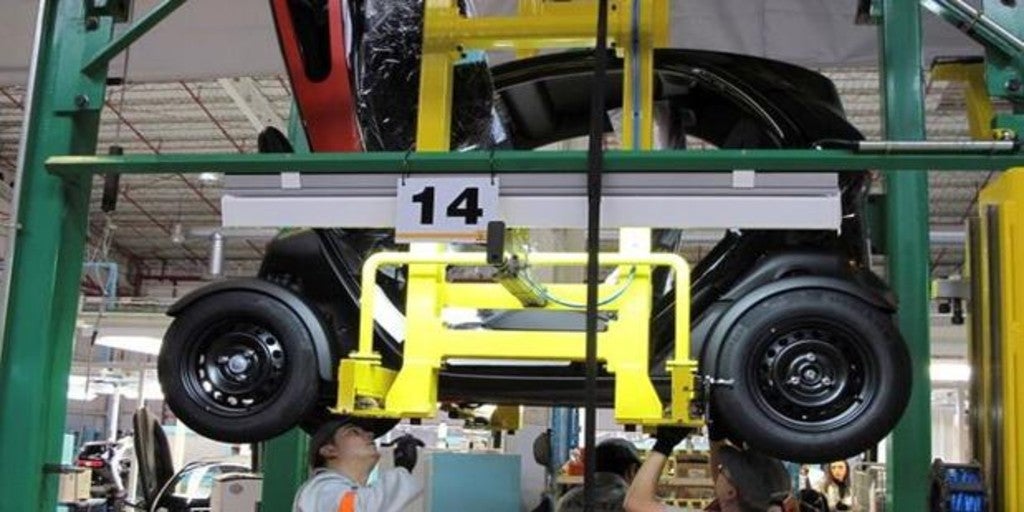 Paris correspondent
Updated:
save

The Confédération Générale du Travail (CGT, union close to the PCF) has managed to get justice to order the closure of the Renault factories that had begun to work, opening an unpredictable conflict for the industry and the unconfidence of France announced for the next day 11.
After a laborious process of negotiation of the company with the Ministry of Health, establishing very strict rules to be able to return to work, interrupted since last March 16, several of the French Renault factories began to work, partially, on the 28th from last April.
The CGT union filed a complaint with the Court of Le Havre (Seine department of the sea), which has ordered the car manufacturer to "suspend production" that had started at the Sandouville factory, in the same department, where more than 2,000 people work .
The Renault management will present an appeal but, from the outset, the lack of confidence in the large French industry suffers a shock of unpredictable scope, which has many fronts, emotional, union, business and political.
In the business and labor field, the closure of Renault has fallen like a stink bomb. Negotiations between large companies and health authorities are potentially threatened.
In the political arena, the Government of Emmanuel Macron is experiencing a tense situation, with deep political fragmentation. Renault's union, business and labor crisis opens a new front of uncertainty.
Renault is an emblematic firm of the national industry, the first French global automobile manufacturer, with a presence on five continents.
Historically, the CGT was the first union in France, closely associated with the French Communist Party (PCF), for many decades. Sunk the party, the union began to lose militants and importance, being relegated to a relative background. Faced with this crisis, the CGT has radicalized its positions. By securing the closure of Renault, in the name of "security" for workers, the union center hopes to win some militants.
On the trade union front, the CGT's provisional triumph has opened a cold "civil war" between the unions. The Confédération Française Démocratique du Travail (CFDT, France's first union today) has denounced the CGT's "demagoguery", "opportunism" and "political activism". It is a dog-face confrontation between the two main unions in France.