French Jean-Claude Carrière, Buñuel's faithful screenwriter, dies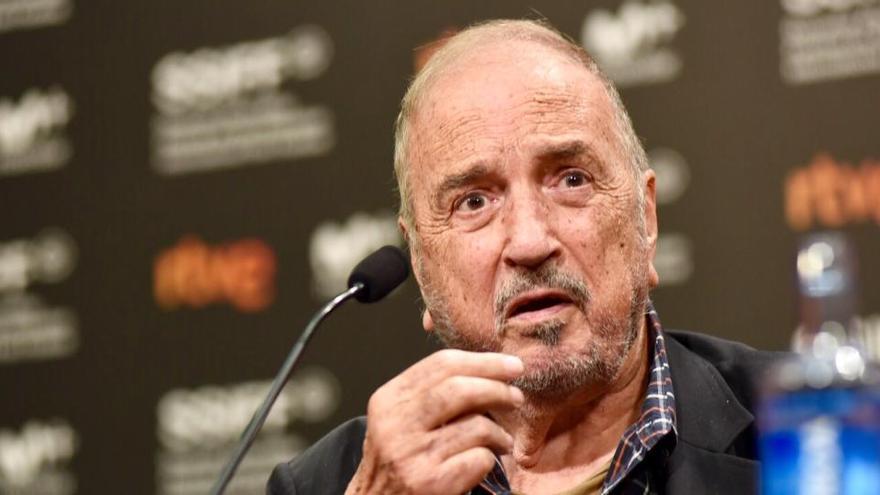 Considered one of the people with whom the filmmaker Luis Buñuel lived together more during his life, the prolific French writer and screenwriter Jean-Claude Carrière He died at the age of 89 in Paris, local media reported on Tuesday.
Carrière, who died this Monday, was born on September 17 in Colombiéres-sur-Orb (south) on September 17, 1931, and was the inseparable collaborator and friend of the Spaniard Buñuel (1900-1983), with whom he forged half a dozen tapes, including "The discreet charm of the bourgeoisie"(1972), Oscar for the best foreign language film.
During almost 20 years of close work, other masterpieces such as "Belle de Jour" (1967), "Diary of a waitress" (1964), "The milky way" (1969) or "The ghost of freedom" remained for posterity. (1974).
Of the "Discrete enchantment of the Bourgeoisie", Carrière, honorary Oscar in 2014 for his career, recalled in an interview with EFE in 2012 that in two years "five different versions were written before managing to find the balance of the film."
The most difficult was "make a film that was not ordinary, neither banal, nor a fantastic film; the path was very narrow, "so five versions had to be made, he explained then.
Apart from work on the big screen, Buñuel and Carriére were close friends since they met at the 1963 Cannes Film Festival.
With the exception of his wife Jeanne, the person with whom the Aragonese director lived "the longest" and with "greater intensity" was Carriere, Javier Herrera, one of the great specialists in Buñuel, said in a 2018 article.
Other greats of the cinema and literary career
Carriére's film work was not limited to Buñuel. Lent his pen to Milos Forman (in "Taking off", 1971), Volker schlondorff ("The Tin Drum", 1979, Palme d'Or at Cannes), Philipp kaufman ("The unbearable lightness of being", 1988) and Jean-Paul Rappeneau ("Cyrano de Bergerac", 1990).
The screenwriter signed a abundant and rich literary work, much of it centered on religions.
Declared atheist, Carriére, also a playwright and actor, wrote on Buddhism, Hinduism, and Christianity. One of his most famous novels was "La Controverse de Valladolid" (1999), about the conquest of the New World by the Spanish.
Medal of the Order of Arts and Letters of Spain of 2011, he was active until his death. In 2018, he wrote an essay on religions, "La Valléé du Neant", and in 2020 he collaborated on "Le sel des larmes" by Philippe Garrel.