Fred. Olsen Express prepares the start of the course discounts for those under 26 years of age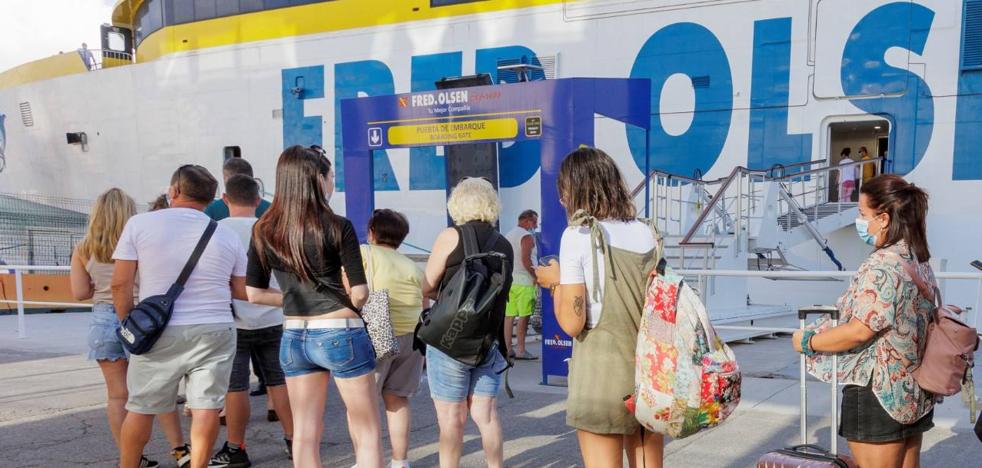 The company offers passengers between 12 and 26 years of age up to a 20% discount on inter-island trips without a vehicle, as well as savings packages for groups of 3 passengers traveling with a car
Fred. Olsen Express prepares the start of the school year by encouraging students to travel by boat, recalling the availability, in all its sales channels, of discounts of up to 20% for passengers between the ages of 12 and 26 who travel on foot (without vehicle).
It also points out that it has savings packages, which allow cheaper transfers with a vehicle for travelers of the same age range. According to the shipping company's instructions, these savings packages are automatically activated when making a reservation for three passengers under 26 years of age traveling with a car.
With these discounts, young people can travel from €7.50 on routes such as La Gomera – Tenerife, €11 between La Palma and Tenerife or €12 between Fuerteventura and Gran Canaria.
To enjoy these special prices, it is only necessary to indicate the condition of being under 26 years of age when starting the purchase. Based on this information, the rates are automatically updated to special prices for young people. And, in addition to the DNI, which will prove the age during boarding, it is not necessary to present additional documentation to travel.
The objective of these discounts and savings packages is to support resident students, not only with going back to school, but throughout the academic year, increasing the convenience of moving their luggage.
In the month of September 2021, some 25,000 Canarians between the ages of 12 and 26 chose the company to make their trips without a vehicle and, during the same year, almost 10,000 travelers enjoyed the savings packages with a car.
Responsible for Marketing and Communication at Fred. Olsen Express, Marina González, highlights that "the shipping company continues to bet on improving the possibilities of inter-island maritime mobility, expanding the offers for each sector of the population and users. In this case, we want to support young people in a decisive stage of their future employment."
Also Fred. Olsen Express recalls that it has the Ferry Bus service that connects the Puerto de Los Cristianos and Santa Cruz in Tenerife, and in Gran Canaria the Puerto de Las Nieves and Las Palmas de Gran Canaria, favoring with these routes the trips to the Canarian university centers.
about the company

Since Fred. Olsen began operating in the Canary Islands in 1974, the company prioritizes the needs of passengers and freight, becoming one of the leading shipping companies in the sector. With this commitment, and in line with his drive for the quality of maritime mobility, Fred. Olsen Express is committed to connectivity between islands as a social, backbone and fundamental resource for the economy of the Canary Islands.