Franz Ferdinand will visit Bilbao, Barcelona and Madrid on his European tour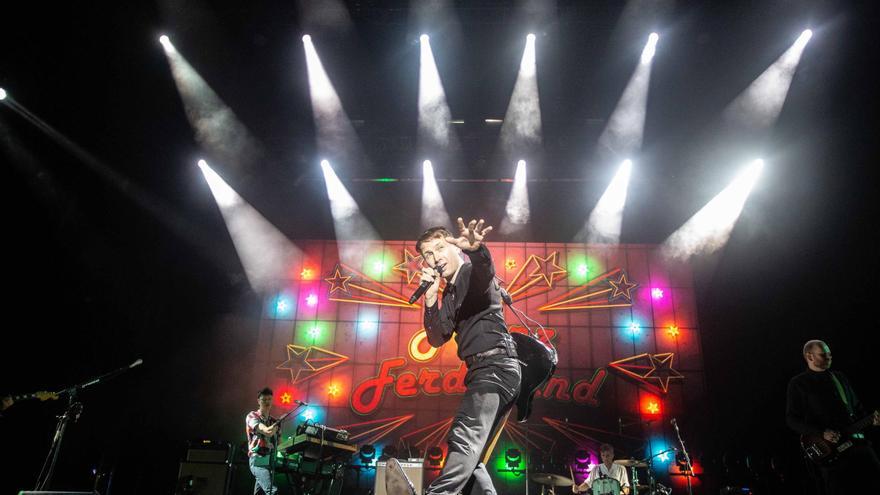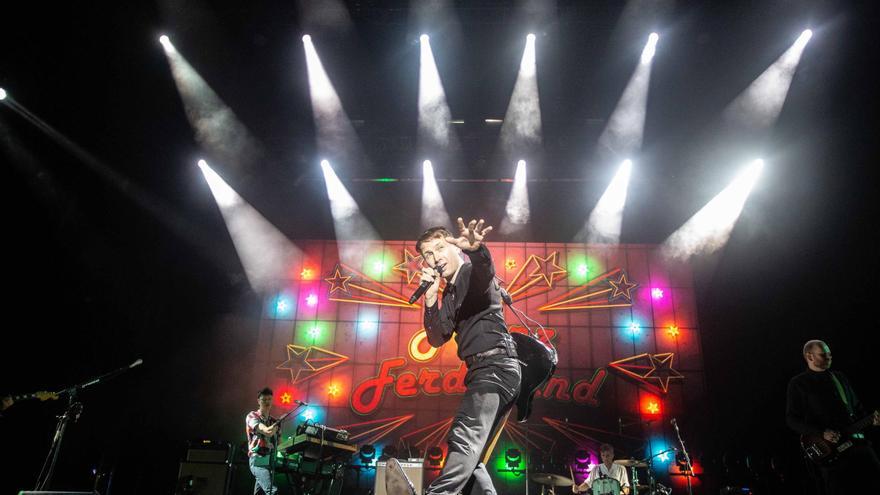 The scottish band Franz Ferdinand will go on a European tour on the occasion of the publication of a greatest hits record titled 'Hits to The Head' that will start on March 15 in Barcelona and that he will offer two more concerts in Spain, specifically in Madrid and Bilbao on the 16th and 19th of that month.
The Sant Jordi Club in Barcelona will be the space where the group led by Alex Kapranos will disembark in the first place, before arriving at the Wizink Center in the Spanish capital, in Campo Pequeno in Lisbon on the 17th and, later, at the Bilbao Arena.
Still in March, Munich (Zenith, day 22) and the Italian cities of Padua (GT Geox, day 23) and Milan (Mediolanum Forum, 24) await them, from where they will travel to France to perform in Aix en Provence (6MIC, 26 ), Brest (Brest Arena, 28), Rennes (Le Liberté, 29) and Bordeaux (Arkea Arena, 30).
With 35 stops in total, the new tour will pass through other highlights such as London (Alexandra Palace, April 1), Berlin (April 8, Verti Music Hall), Copenhagen (VEGA, April 9), Stockholm (Cirkus, April 11) and Moscow , where it will conclude on July 8 at the Adrenaline Stadium.
The general sale for the three concerts in Spain will begin on November 12 at 10 am in the official distributors of the promoter Live Nation. In addition, people registered on its website will be able to access a pre-sale from November 10 at 10 am).
The last time the British passed through this country was in 2019, when they visited Valladolid and the Benicàssim International Festival (FIB). They had not returned to Madrid since they played at Mad Cool and La Riviera in 2018, to Bilbao since their participation in BIME Live! a year before and in Barcelona since 2014, when they spent at the Sant Jordi Club.
These new concerts promise to be a download of greatest hits from the aforementioned album 'Hits To The Head', which will be released on March 11 next year and will feature two new songs, 'Billy Goodbye' and 'Curious', produced by Alex Kapranos, Julian Corrie and Stuart Price (Dua Lipa, Madonna, Pet Shop Boys).
Authors of hits like 'Take me out', 'Ulysses' or 'Do you want to', Franz Ferdinand was born in 2002 as an indie rock band with a vocation for the most danceable rhythms and two years later published their first album, with the same title, which won the prestigious Mercury award for best album by British critics.
In addition to an album in collaboration with the American band Sparks under the acronym of FFS, the group has been nominated numerous times for the Grammy Awards and has been awarded two Brit Awards thanks to its five studio albums, which go up to 'Always Ascending '(2018).