Franquis will meet with carriers next week to avoid strike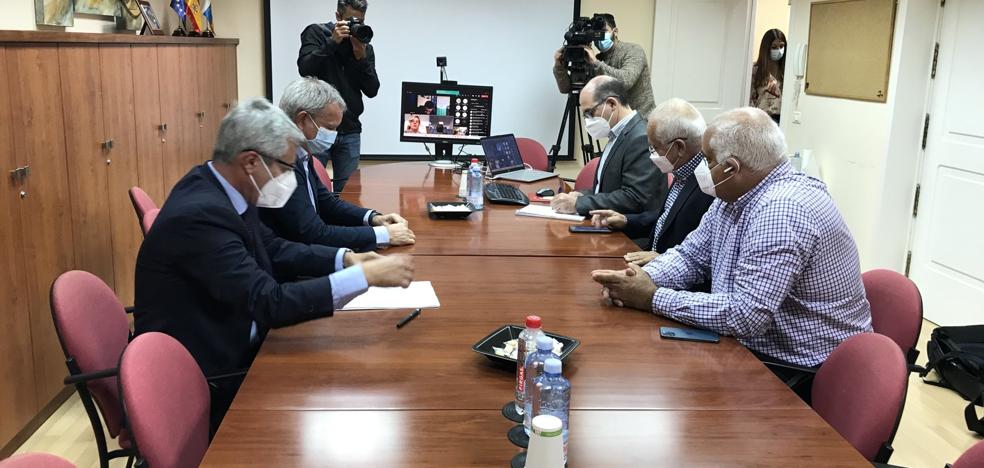 The counselor telephoned yesterday the general secretary of the FET, José Ángel Hernández, and both agreed to the meeting to try to reach an agreement that suspends the indefinite strike called since the 28
The Minister of Public Works, Transport and Housing of the Government of the Canary Islands, Sebastián Franquis, will meet next week with the representatives of
Asemtra (the organization that brings together the transport of goods by road and that is part of the Federation of Transport Businessmen, FET) to analyze the claims they raise and that have forced a strike as of the 28th of this month.
Franquis' goal is to reach some
point of agreement to avoid the indefinite strike called by carriers in the archipelago. On the islands, the strike will begin two weeks after the strike called at the national level, which starts this Monday.
According to close sources, it was Franquis who contacted the general secretary of Asemtra and the
FET, Jose Angel Hernandez
The most controversial issues, such as the
use of tachographwhich is the main claim of the truckers.
Franquis did convey to Hernández his intention to extend the
discount of 99.9% on professional diesel in the year 2023 and as has been done since March of this year, when the Canarian carriers managed to extract the measure from the Government of the Canary Islands. The agreement then prevented the island truckers from going on strike.
As Franquis pointed out to Hernández, the intention is to include this bonus in the
next year's budget.
On this occasion, the main claim of the Canarian carriers is the exemption from the use of the tachograph. The decision to withdraw the tachograph on the islands corresponds to the Government of Spain, but it seeks the criteria of the regional Executive. Carriers complain that they have been exonerated
Ceuta and melilla of the use of the tachograph based on the similarity with the island territories and in the Canary Islands it is maintained when the European Union contemplates its elimination. Carriers complain that its implementation generates "significant dysfunctions" to the activity.