Franganillo and Fortes criticize a video of Cintora's program: "Impropio de RTVE"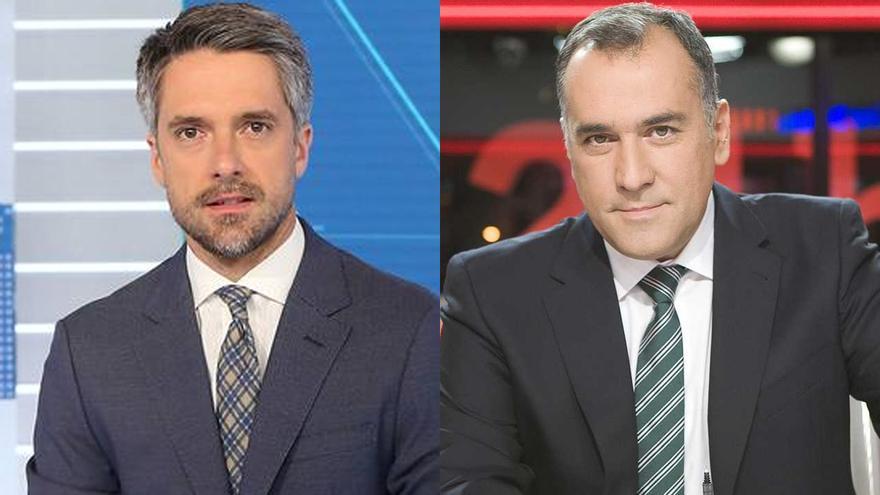 Several journalists from TVE have criticized some images that were broadcast this Tuesday in 'Clear things', the space of political news that Jesús Cintora presents in La 1. A reporter approached Mariano Rajoy while taking a walk to launch a battery of questions about his witness statement at judgment on PP box b, but he was not willing to answer them.
These images quickly became viral on social networks, since the former president of the Government changed course up to three times to try to get rid of the reporter. "Do you have any idea who M. Rajoy could be, Mr. Rajoy?", the journalist even asked the former popular politician, who decided to get into a car to escape his predicament.
This persecution has not been to the liking of Carlos Franganillo, presenter of the second edition of 'Newscast': "Absolutely inappropriate for RTVE". In addition, he has been "in complete agreement" with the opinion of his colleague Marc Sala. "I just didn't see this on public television. I'll be old, I don't know", published the journalist of Channel 24H.
Xabier Fortes also got wet even more forcefully. "I join in all that has been said. Not that way. We are the public broadcaster. This is not journalism, it is something else ". "I don't understand an RTVE doing this. Not like that, not like that," added Paloma del Río.