Franco Battiato, the mystic who sought the permanent center of gravity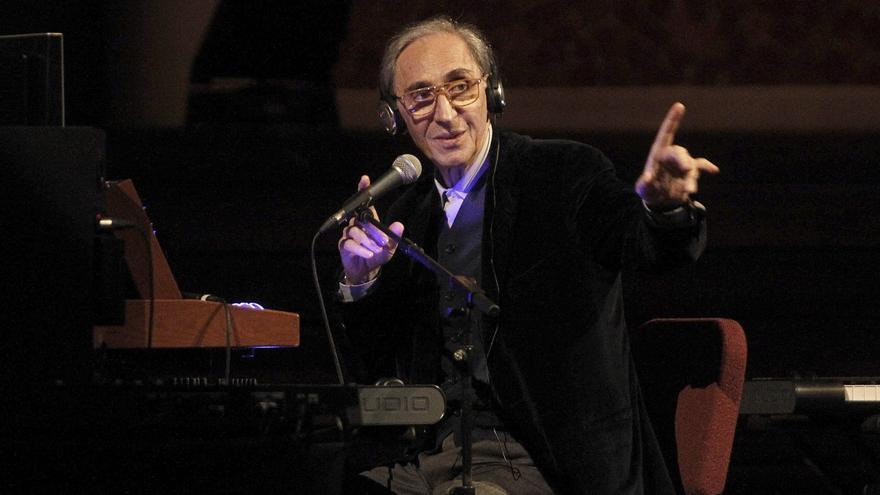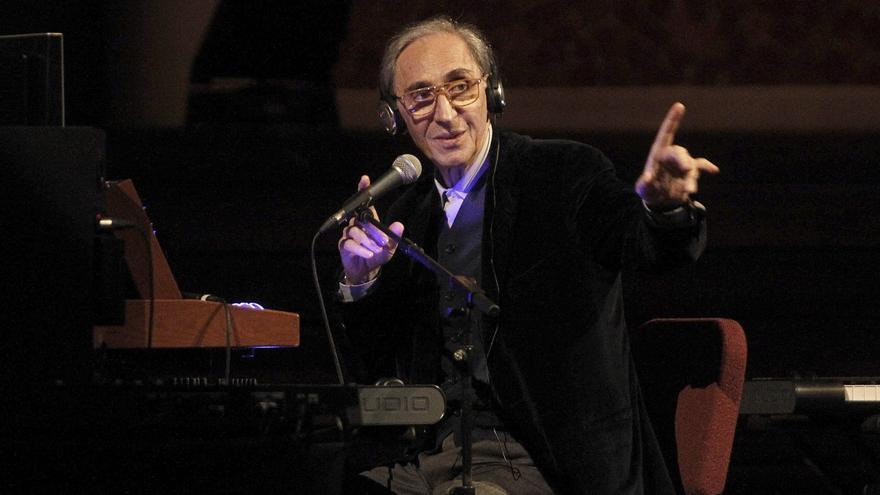 Franco Battiato, who died this Monday at the age of 76, It was one of the most eclectic artists and originals of Italy, an almost mystical cosmonaut who tried all kinds of sounds, exploring beyond that "permanent center of gravity" that he searched so much.
The singer-songwriter left the music in 2017 to his own style, cryptically: no formal goodbyes or giving great details about the reasons that led him to it. It all started with a fall that led to a "long convalescence," according to his producer.
Battiato (Ionia, 1947) it had the air of a contradictionHis grim face, with that big nose and thick glasses that framed his eyes, hid a fearless teacher who played all kinds of music, from rock to ethnic, and wandered through painting and even cinema. Born at the foot of a volcano, Etna, the twenty-year-old Battiato left his native Sicily after the death of his father, a truck driver, and settled in Milan, the great economic and artistic capital of the country, where he connected with music and with his generation .
The origins of his success, however, date back to the 1970s, when the Sicilian actively joined the European experimentation currents and managed to publish his first albums: 'Fetus' (1971),' Pollution '(1972) or' Sulle Corde di Aries' (1973). The pace of its production is frenetic since its inception, but it would be the following decade, the Eighties, which would make him an object of veneration throughout the world, a success predicted by his triumph at the Sanremo Festival with 'Per Elisa'.
In 1981 he published 'La voce del padrone', which includes one of his most acclaimed and popular songs, 'Centro di gravità Permanente', a song that forever established his incognito style, by deep lyrics that dance to electronic and tribal chords. A year later, 'L'arca di Noè' and another of his most remembered songs would arrive, 'Voglio vederti danzare'. Then it would be the turn of 'Orizzonti perduti' (1983), 'Mondi lontanissimi' (1985) or 'Echoes os sufi dances' (1985).
The singer-songwriter nosed deep abysses and distant galaxies, while dived into sacred music with his hit 'Genesi' (1987), a song for three voices -soprano, tenor and baritone- with lyrics in Sanskrit, Persian or Greek. The binomial 'experimentation + electronic + cultured music' was drawn up and would continue throughout his long career. The musician was actually a 'singing monk' of Modernity who was frequently imbued in the texts of mystics such as Saint John of the Cross and Saint Teresa.
In the nineties, between pop records and classical music, he entered the world of cinema with the band from the film 'Una vita scellerata'. In 1991 he published 'Come un cammello in una grondaia', with versions by Wagner, Beethoven or Brahms and the theme 'Povera patria', which quickly became a protest anthem, while working on his second lyrical work, 'Gilgamesh'. premiered to an ovation at the Opera in Rome.
With the new millennium Battiato, always chameleon, makes his debut as a film director with 'Perduto amor', a film based on his island, Sicily, in which flies over his youth memories with his metaphysical thought. Two years later he was preparing his second feature film, 'Musikanten', about the last days of Ludwig van Beethoven's life, and he also published a new album, 'Ferro Battuto' (2001).
Very attached to his mother Grazia, who died in 1994, Battiato's private life was always discreet. He neither married nor had children and he composed like a hermit in his house in Milo, in the heat of the volcanic rock.
In his artistic payroll the singer-songwriter did not ignore politics, a theme that he addresses in songs like 'Bandiera bianca' or 'Radio Varsavia', as an opponent of 'berlusconismo'. He was also Minister of Tourism and Entertainment in the regional government of Sicily in 2012, in the hands of the center-left. He ends up ceased after calling the Italian parliamentarians "whores" in the European Parliament and to attack the entire political class of his country.
His songs have been translated into many languages, also to Spanish. His latest album came out in 2019, with fourteen symphonic versions of some of his most remembered hymns, and an unreleased one. In fact, it sounded like farewell, although its title predicted the opposite: 'Torneremo ancora' (we will return again), a promise that has not been fulfilled, although in reality the teacher will never leave completely.